Report: Apple to Launch White iPhone 4 by End of April
According to Bloomberg Businessweek, The mobile world's unicorn, known to some as the white iPhone 4, will apparently be released on both AT&T and Verizon by the end of April.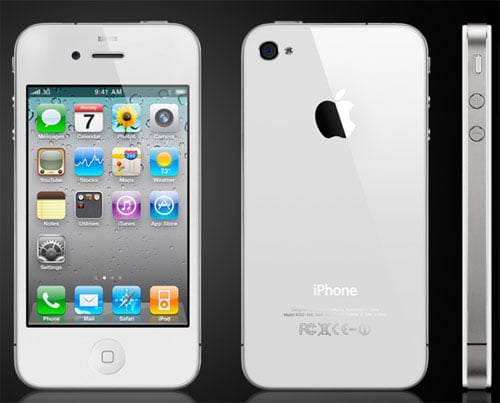 If the white iPhone 4 does indeed hit shelves in the next few weeks, it will have been 10 months since Steve Jobs took the stage at WWDC in June of 2010 and announced two versions of the iPhone 4. One black, the other white. The black version has been available on AT&T since the end of June and on Verizon since February.
There have been hints that a launch date was finally approaching with Apple's Senior Vice President of Marketing Phil Schiller taking to Twitter to alert the world that a release of the white iPhone 4 was indeed close.
However, recently, Apple wiped away a ton of references of the white iPhone 4 from its website leading many to speculate (me included) that the white iPhone 4 was going to be delayed into non-existence.
And while this certainly could still be the case, it seems more likely that Apple has finally solved the manufacturing issues and will finally make a couple of fans happy by releasing a white version of the iPhone 4.
In any event, we should know for sure in 2 weeks time.

As an Amazon Associate I earn from qualifying purchases.