ReQall and Evernote Tandem Working Well
Task management is something that I struggle with all the time. In fact, I probably spend way too much time looking for good solutions as I do managing tasks. Part of my problem is that while I can sit down in an H-Hour sort of mode and plot out upcoming tasks, I also have moments of inspiration (sometimes they feel like panic) where I'll come up with a list of things that need to be accomplished. Sometimes this is while I'm at my desk, sometimes it is while driving, sometimes it just happens at the oddest moments.
I'm continually experimenting with different solutions for the various business and personal tasks I have to manage and there are a few prerequisites that make a solution a possibility for me.
First up, since I'm using an iPhone, the solution has to work well there. Next, it needs to easily integrate with my calendars. One solution that seems to be working and also creating another prerequisite for me is the combination of ReQall and Evernote. That prerequisite is being able to add tasks by voice.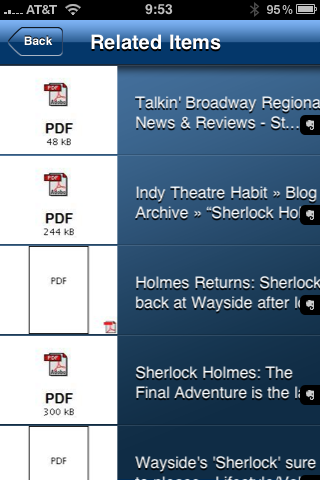 Unless you've been hiding under a rock, you know that Evernote is an excellent tool for gathering data and keeping it handy. ReQall is also a memory management/task management tool as well. What makes it work for me is that I can use the iPhone app and my voice to add tasks or things I want to remember. ReQall transcribes and types up what I've dictated into the phone and adds them to my lists. One of the nice features of the app is that I can say "Prep for meeting on Wednesday" and the service figures out the date and takes care of that aspect. It also syncs up with iCal and from there my other calendars.
But the Evernote and ReQall integration has added another dimension. With this any information I've stored away in Evernote that relates to a task is grabbed by ReQall and attached to a task. So, if I'm heading to a meeting and I've got notes or other data I've collected, all the info I've stored away for that meeting is stored with the task for easy recall. Yep, pun intended.
You need both the premium editions of ReQall and Evernote to make this relationship work so that will cost you. You'll also need to make sure you are tagging info correctly in Evernote for that data to show up appropriately.
So far this is working well for me. It would certainly work better if Apple would get over itself and allow a BlueTooth profile that allowed you to use a headset for this kind of voice work.
Here's a link to more about this integration from the Evernote Blog