Reserve An iPhone 5 For Next Day Pickup at a Local Apple Store
The initial rush to get the iPhone 5 on release day is over, and now Apple is making it easier for users to pick up an iPhone 5 in stores.
Like last year Apple is now letting users reserve an iPhone 5 for an in-store pick up so they don't have to wait in line.
The iPhone 5 reservation service is available online every night from 10 p.m. to 4 a.m. local time. During that time users can go to Apple's website and reserve an iPhone 5 which their local Apple Store will hold for two weeks.
Because there are different models of the iPhone 5 for different carriers users need to choose their carrier before they arrive in stores to make sure the store has the model they want. The service will let users view their upgrade options or let them choose to sign up with a new carrier before reserving the iPhone 5.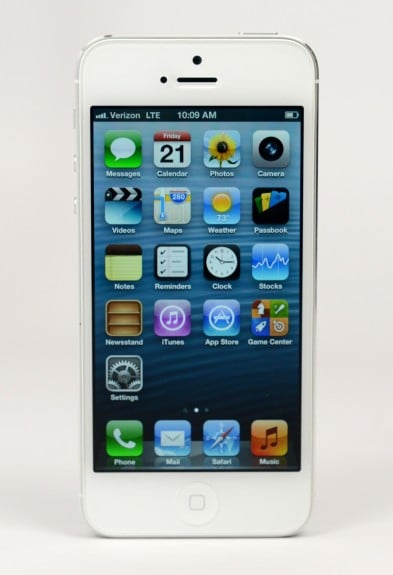 To sign up for a reservation users need to just follow these simple steps:
Visit the iPhone 5 page.
Click on the Reserve button to choose your preferred Apple Store.
Pick the iPhone 5 or iPhone 5s you want to purchase.
Sign in with your Apple ID.
Confirm your selection.
Buyers will also need the Social Security number of the primary account holder when they walk into the Apple Store the next day, if they choose to continue on their current carrier.
Read: How to find an iPhone 5 in Stock at a Local Store
The reservation system is the easiest way to skip the 3-4 week wait of ordering an iPhone 5 online, and it makes it easier to buy one in a store. It's much less frustrating than walking into an Apple Store only to find out they just sold the last iPhone 5 for your carrier of choice.

As an Amazon Associate I earn from qualifying purchases.