Retina Display AMOLED iPad 3 in 2011 is Just Wishful Thinking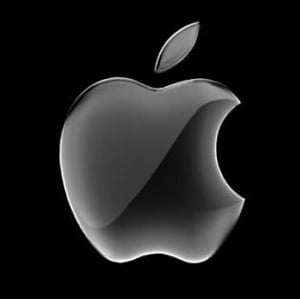 With rumors that Apple may be releasing an update to its recently released iPad 2 in Fall 2011, upstream component suppliers are saying that a prospect of an iPad 3 appearing in 2011 is just wishful thinking, especially with the rumored Retina Display, AMOLED screen, or HD resolution touchscreen that rumors suggest.
Recent speculations posit that Apple may be switching to AMOLED display technology for its next generation iPad 3 to debut in Fall 2011. That display would prodivde Full HD resolution, perhaps in an effort to compete in specs with recent Android 3.0 Honeycomb tablets with screen resolutions of 1,280 X 800 pixels.
Given that Apple CEO Steve Jobs had indicated that the company does not need to compete based on specs in this personal post-pc era device, the hypothesis given by upstream suppliers make sense. Additionally, the switch to AMOLED may not make sense as Apple would need to rely more heavily on Samsung, which controls the bulk of AMOLED display output on the market today. Apple already relies heavily on Samsung for flash memory and the manufacturing of its own internally designed Apple A5 chipset and Apple A4 chips. More reliance on a competitor would subject Apple to the whims of Samsung, which already produces a Galaxy Tab to compete with the iPad, a Galaxy S high-end smartphone to compete with the iPhone, and a Galaxy Player to compete in the Android-based PMP space with the iPod Touch.
Moreover, given the history of AMOLED supply bottlenecks, it would not be advantageous to Apple to switch to the display. Last year, with the launch of several high-end HTC Android smartphones utilizing the AMOLED displays, including the HTC Incredible S for Verizon Wireless in the U.S., supply constraints with AMOLED forced HTC and others to offer mid-cycle revisions of those handsets using rival LCD or Super LCD screens instead. At the time, Samsung was ramping up production of what the company positions as the next-generation AMOLED displays for use in its own Galaxy S smartphones, called Super AMOLED, which offers better readability under direct sunlight.
While AMOLED offers better contrast and more vivid colors than traditional LCD screens, there are also drawbacks with the display technology that would prevent Apple from including the display technology in future iPads. One of those constraints, and the biggest reason in my opinion, is heavily pixelated text rendering. Given Apple's obsession over details and attention to pixel density and clarity of screens, AMOLED's chance in its current incarnation seems to be next to none on the iPad until Samsung uses a different rendering technology than the current PenTile technology; Pentile's arrangement of colors in a pixel creates the pixelated text appearance that would not sit well with Apple's obsession of fonts and text.
Moreover, as an e-reader, AMOLED screens may deplete battery faster on an iPad. AMOLED works best on a black background where text colors are rendered on top of that as the screen doesn't consume power when displaying black. On typical webpages and e-books where text is rendered in black on top of a white background, battery consumption may be higher when compared to traditional LCD displays. AMOLED's battery conservation is because the entire screen doesn't need to be lit–only the colored or white pixels. That way, blacks are richer and deeper than on LCDs, but colors are sometimes over-saturated on an AMOLED screen.
Will an HD or Retina Display or Retina-like Display make its way to an iPad in the future? Probably, but as component suppliers have indicated, introducing a next-generation iPad just six months after the iPad 2 was announced would cut into sales of the iPad 2. That wouldn't make much sense right now, especially as Apple is already having a difficult time meeting demands for its second-generation tablet. Apple would probably want to capitalize as much as possible on the iPad 2 before introducing an iPad 3, which would probably happen next year.
Via: DigiTimes

As an Amazon Associate I earn from qualifying purchases.