Retina iMac May Launch Next Month During iPad Air 2 Event
It's been a while since we've heard rumors about Retina-equipped iMacs, but new reports suggest that Apple will unveil new iMacs next month during its iPad Air 2 event that will come equipped with Retina displays.
According to both 9to5Mac and Apple insider Jack March, Apple is preparing to launch a new 27-inch iMac model that will come with an impressive 5K display. As for what resolution we're talking about here, it's still rather unknown, but OS X Yosemite betas reference to several higher-resolution screens, including 6400×3600, 5760×3240, and 4096×2304 .
The new iMac could also come with a generous performance boost, with the top CPU option being an Intel Core i7-4790K, which has an impressive clock speed of 4.0GHz. However, Intel's next-gen Broadwell processors most likely won't be included in this iMac update and will rather wait until next year.
As for other performance improvements, the new iMac could make the switch to AMD graphics just like the new Mac Pro, instead of Nvidia graphics chips like the current iMacs.
Furthermore, while it's said that the 27-inch iMac will get a Retina display, the 21.5-inch model will keep the traditional 1920×1080 resolution, at least until Intel Broadwell processors are released, at which point the 21.5-inch iMac could get a Retina display.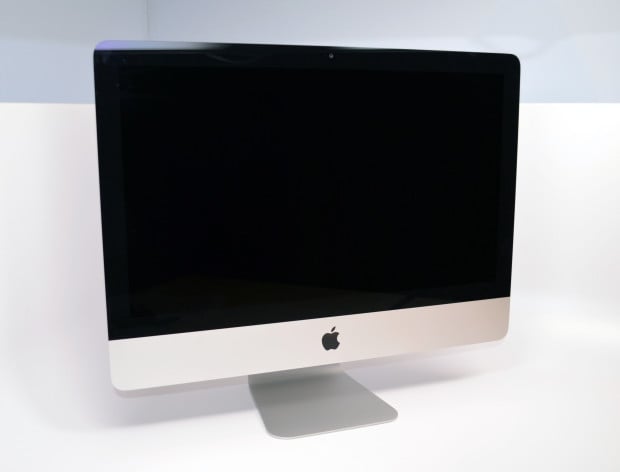 It's also said that the current non-Retina iMacs will stay put in the lineup as a cheaper option, and the new Retina model will simply be a higher-priced option, similar to how the Retina MacBooks were first introduced back in 2012.
It wouldn't be surprising at all to see new iMacs announced next month during the Apple's iPad Air 2 event, where it's expected to announce the new iPad Air, as well as a newer iPad mini with Retina display. However, it's also usually the time of year where Apple launches its new version of OS X, which this year will be OS X Yosemite. The company has also taken October to launch new Macs in the past, so we definitely wouldn't be surprised to see a new iMac launch next month.
Apple already updated its iMac lineup earlier this year when the entry-level 21.5-inch model got a $200 price cut, but also saw a slight decrease in performance. However, it seems that Apple may be working on another iMac update for this year, possibly one that will be a bit more meaningful. It was a rather minor update, and the iMac line deserves a more thorough refresh for 2014.
Multiple rumors have appeared over the summer about a possible new iMac, but those rumors quickly fizzled.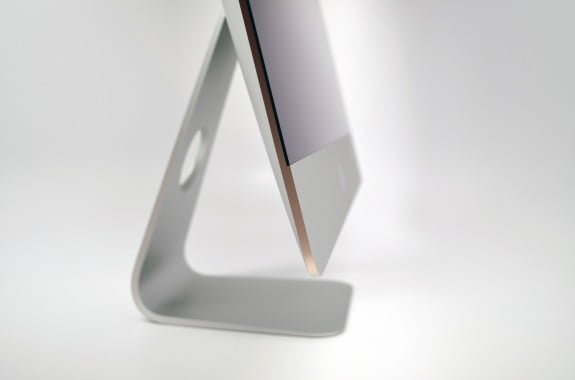 The current entry-level 27-inch iMac sports a 3.2GHz quad-core Core i5 processor with 8GB of memory and a 1TB hard drive. There have been hardly any rumors as far as what we could expect out of a new iMac for 2014, but we wouldn't be surprised if Apple lowered the price by $100 and tacked on some newer and faster components, although Apple has never been one to lower the price of its 27-inch iMac, so we're merely crossing our fingers at that prospect, especially if it will come with a Retina display.
The Cupertino-based company introduced a new 21.5-inch iMac model earlier this year and moved the previous entry-level model into the mid-range position. The new entry-level variant sports a 1.4GHz dual core Intel Core i5 processor with 8GB of RAM and 500GB of storage for the price of $1,099.
This new price tag is $200 less than what the entry-level price used to be for the iMac. $1,299 used to be the required cash amount to get past the barrier to entry, but that model has now been moved into the mid-range slot. It still sports a 2.7GHz dual-core Intel Core i5 processor with 8GB of RAM and 1TB of storage.

As an Amazon Associate I earn from qualifying purchases.