Retina iMac RAM Upgrade Possible
Apple unveiled a new Retina iMac last week that comes with better performance and the obvious upgrade to the display, featuring a 5K resolution on a 27-inch display panel. Users who buy one and look to upgrade it might be glad to know that the RAM is user-replaceable.
On top of the Retina iMac, Apple also unveiled a new Mac mini, but the RAM in the smaller computer is soldered onto the logic board and cannot be replaced. That makes sense for the most part, as Apple has done this for its products with cramped spaces, in order to make their computers lighter and thinner. However, the iMac has enough space that Apple deemed it okay for the RAM to be user replaceable.
iFixit tore down the new iMac and found the internal design to be largely unchanged from the previous iMac model, including the ability to upgrade the RAM.
The iMac comes with 8GB of RAM by default and you can easily add more to that when configuring your model on Apple's website, but an upgrade to 16GB of RAM costs $200 extra, while an upgrade to 32GB of RAM costs $400 extra over that.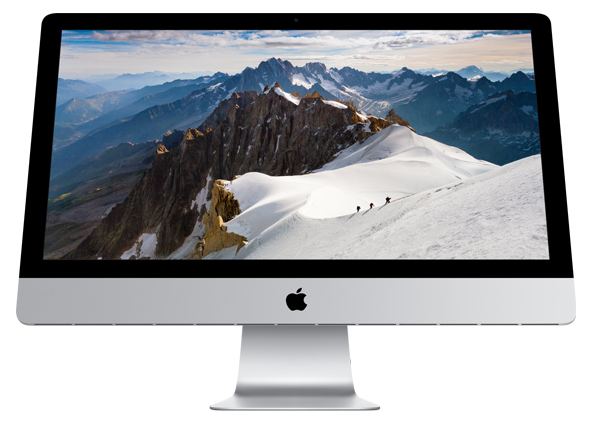 Buying RAM yourself from Amazon or Newegg will have you paying way less than that, with a two-piece set of 8GB RAM stick priced at well under $150, meaning you can get an upgrade to 32GB of RAM for not even $300, making it a better deal than paying Apple to do it.
The SSD inside the new Retina iMac is the same one found inside the latest MacBook Pro, and many other components, including the logic board, are the same ones found in previous iMacs.
Of course, though, there are definitely new components in the Retina iMac, including the faster processor and graphics chip, as well as newer display hardware.
The Retina iMac's design hasn't changed compared to the last generation, which isn't too surprising, but Apple only unveiled a 27-inch Retina model this time around. A 21.5-inch Retina iMac was a no show, but rumors suggest that we'll still see one in the near future, most likely early next year.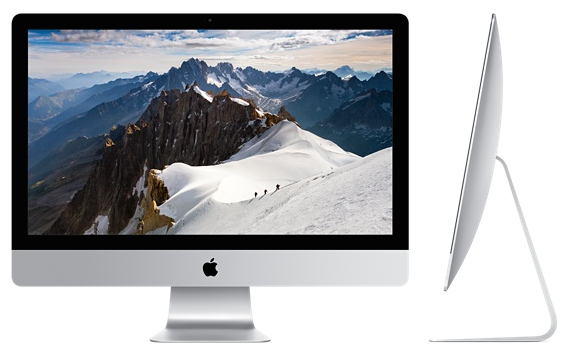 As for the current non-Retina iMacs, they're staying put in the lineup as cheaper options, and the new Retina model is simply the higher-priced option starting at $2,499. This is similar to how the Retina MacBooks were first introduced back in 2012, with non-Retina models still staying put in the lineup until they were overtaken eventually by all Retina models. The same thing could happen to the iMac in a couple of years.
Apple already updated its iMac lineup earlier this year when the entry-level 21.5-inch model got a $200 price cut, but also saw a slight decrease in performance. From this, Apple moved the previous entry-level model into the mid-range position. The new entry-level variant sports a 1.4GHz dual core Intel Core i5 processor with 8GB of RAM and 500GB of storage for the price of $1,099.
The current entry-level 27-inch iMac sports a 3.2GHz quad-core Core i5 processor with 8GB of memory and a 1TB hard drive starting at $1,799.

As an Amazon Associate I earn from qualifying purchases.