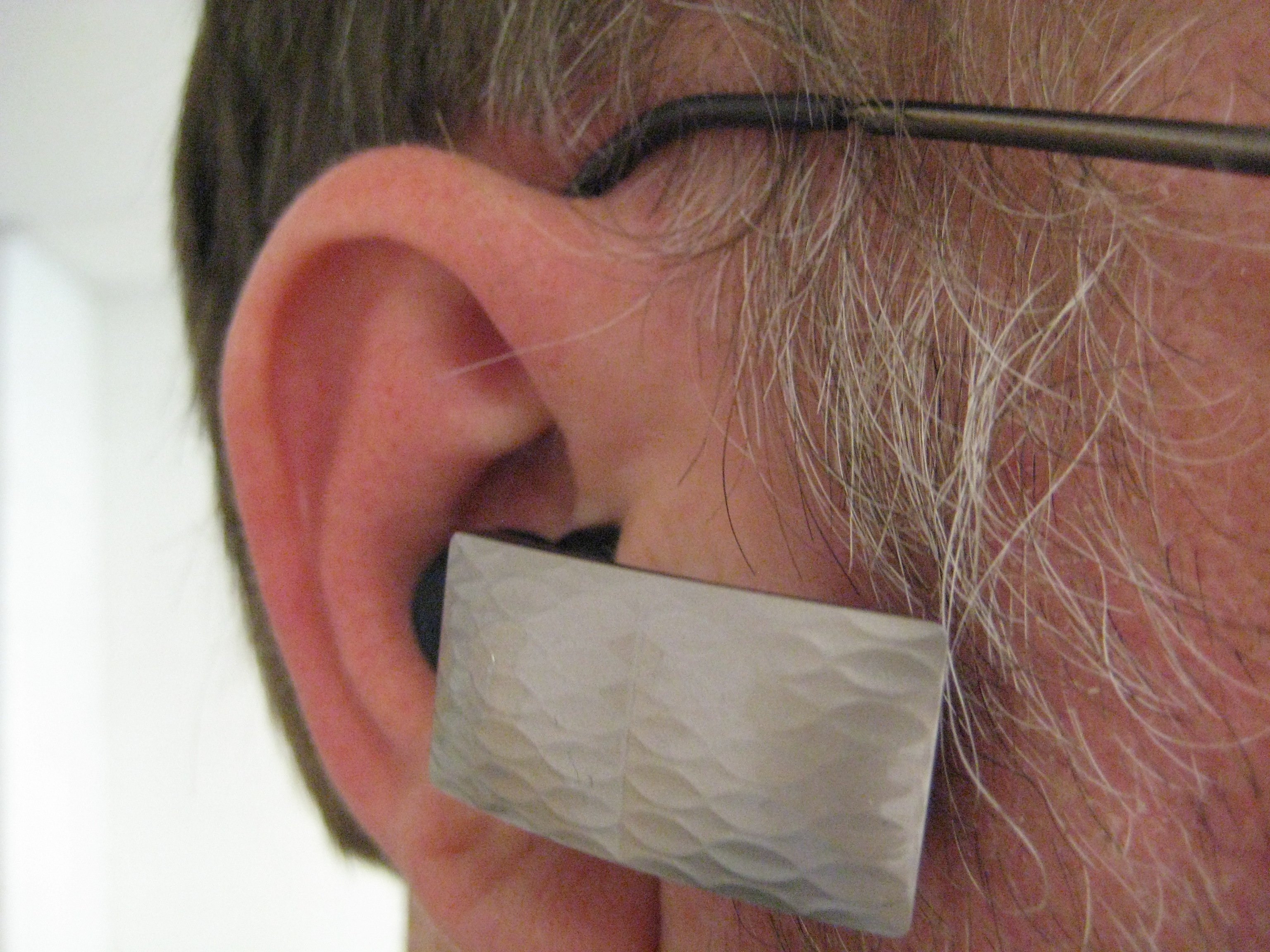 Bluetooth headsets are love 'em or leave 'em devices. Some folks (like me) swear by them, and some (the more fashionably conscious perhaps) think it carries geekhood just a bit too far. I've been a big fan of Aliph's Jawbone Bluetooth headsets for quite some time. I've bought and used every version that has existed. I recently picked up the newest Jawbone headset, the Icon, and have been checking it out. Here are my thoughts.
The good news about the Icon is that it offers the same voice quality and Aliph has added some tweaks to its NoiseAssassain noise canceling technology. I can't say I've noticed that the tweaks improve things greatly but speaking and listening are as good as before and that's the main reason I use a Jawbone. More good news is that the price has dropped to $100. A feature I have not checked out is voice equalization. Supposedly if you're in a conference call with someone speaking loudly and someone speaking more softly, the technology will bring the two voices into line for a more pleasurable experience. Good things aside, Aliph has made some changes that border on confusing at best and at worst might screw up a good thing.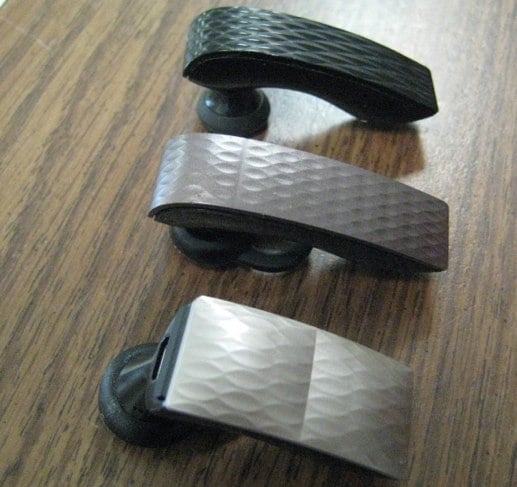 Before we get to that, let's talk about the whole look and feel thing, because Aliph is certainly going after those who like eye (ear) candy.  Following a move introduced with the previous Prime model, the Icon comes in a number of colors but this time they describe certain personalities and different design looks. (More on that later) With names like Rogue, Hero, Bombshell, Ace, The Catch, etc… you get the picture. The Icon is shorter and squatter than the previous model, and a hair lighter as well.  In my case it still fits in my ear just fine.  I've read that others are concerned that the little button that is supposed to rest on your jawbone to help with sound doesn't quite align with your face the same way, but Aliph has compensated for this and I'm not noticing a difference in sound quality. As usual Ailph offers several different sizes of the black rubber ear pieces so you can get your best fit, in addition to an ear loop for those who can't seem to find a good ear fit with just the headset. I don't have that problem and don't need to use the ear loop.
The colors and design styles are clever and obviously offer appeal to some, but I don't think they'll ever win over those who wouldn't be caught dead with a headset riding on the side of their noggin.
Previous Jawbones had the on/off button concealed in the face of the headset but Aliph has dropped that approach. The on/off button is now underneath the headset and is a switch not a button to depress. I like this approach better. In the previous versions I never knew if I had turned the headset on or off in bright daylight as the indicator light wasn't readable. Aliph has also moved the indicator light onto the underside or the "face" side of the headset, so that those who didn't like a Borg-like blinking headset hanging off their ear will probably like that change. Curiously, (and this really puzzles me) Aliph has eliminated a volume control button on the headset itself. The idea is that you adjust the volume on your handset and that controls the volume on the Icon. It works, sorta, kinda. I can increase and decrease volume, but I'm not able to get as much volume as on previous editions.
Now on to the curious. Aliph has added an app store for the Icon, called the MyTalk app store. Yeah, that's right an app store. At the moment it offers a few apps and services that allow you to do voice dialing and such, but it also allows you to download different personality profiles because your Icon can talk to you. Those voice profiles match up with the different colors and physical design choices so you can keep things in line with the profile or mix it up. Yeah, you can have a sexy babe in your ear, or a rough and tough Hero blurting out phone numbers.
There are also language profiles for French, German, and Spanish. Should you choose to, the Icon can inform you of an incoming call's phone number or tell you how much talk-time battery life is remaining. Battery life on a full charge is 4 hours of talk time. Reminding me of a phone number in most cases doesn't do me much good as I long ago gave up the brain cells where I kept phone numbers stored. Names from my contacts would work better, but then I guess that might be something to look forward to.
To access the MYTalk app store, you plug the Jawbone into your computer via the USB connection (good news the charging port is now microUSB) and then access the website. To download an app or a personality profile you choose it and sync it to your Icon. The provided USB connector is short and curved (it is flexible) and on hooking it up, it gives the appearance of something growing out of the side of your laptop. (My wife saw it as asked what the heck that thing was. She thought it looked like something from the movie Alien.)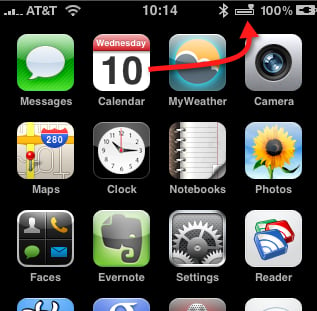 For iPhone users there is a nifty feature. A small battery life icon is added to the top of your display. That's handy if you need to know how much juice is remaining. Although interestingly enough in my case, it doesn't always disappear when I turn off the headset.
My bottom line on the app store is that it is probably a waste of resources on Aliph's part. Like I said, I've been a fan of Aliph's Jawbone because of the sound quality. I also like the way this and previous Jawbones fit in my ear. The Jawbone Icon is still a great Bluetooth headset and one that I would recommend. That said, while Aliph has a good thing going they might have taken a step too far trying to spice things up with an app store. Maybe in the future this might make sense, but at the moment I'd rather see Aliph devote those resources to improving the technology further and perhaps add AD2P. I'd also like a volume control back on the headset.