Review: ThinkPad X1 Brings New Attitude to the Enterprise
ThinkPads might be some of the best business notebooks in the business, but they have a reputation of being a bit boring. The introduction of the ThinkPad X1 marks what looks to be a new chapter for the ThinkPad brand.
We awarded the ThinkPad X1 an Editor's choice award at Notebooks.com, GBM's sister site. You can read the full ThinkPad X1 review there. Below you'll find some quick thoughts on the ThinkPad X1.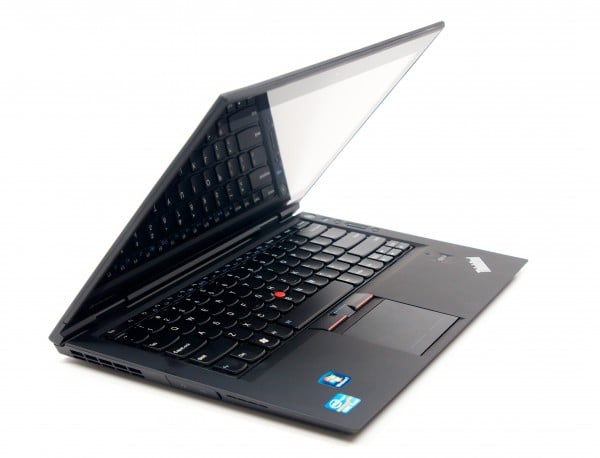 At first glance, the ThinkPad X1 might look like just another ThinkPad clad in black, but it is a new breed of business notebook that will pave the way for notebooks in the enterprise that humans
Business notebook manufacturers generally avoid putting form before function. When notebook purchasing decisions are made by IT bosses, they generally focus on how easy it'll be to maintain the fleet of computers and how much they'll cost over the next few years. Creature comforts traditionally don't factor into choosing one brand or model over another.
The ThinkPad X1 maintains most of the durability features and the general aesthetics that make a ThinkPad a ThinkPad, but its much more pleasurable to use. You can try to describe gadgets with spec sheets, but it's the total package that matters and this notebook just feels right when you're using it.
While audio is an afterthought on most business notebooks, the ThinkPad X1 features Dolby Home Theater v4 audio technology. The speakers are surprisingly loud and we were surprised by the Windows startup chime the first time we booted up the X1.
The keyboard is backlit, which is far better than the tiny LED at the top of most ThinkPad's displays that attempts to illuminate the keyboard.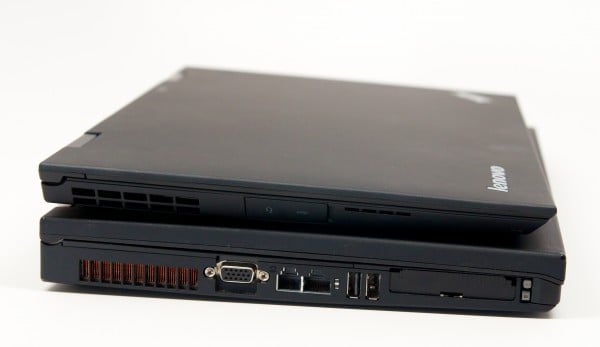 Perhaps most importantly, the ThinkPad X1 is thinner and lighter than standard-issue enterprise notebooks, such as the T400 series (underneath the ThinkPad X1 in the photo above). It's not as thin or light as the MacBook Air or super-slim PC notebooks, but it's much easier to tote around than most notebooks corporate drones have to lug around.
One thing that will bug some users about the ThinkPad X1 is that it has a glossy display. If you're sensitive to reflections in your display, you'll want to try out the X1 before you order one. Its battery life is decent, but you'll need to buy a battery slice if you want truly all-day computing.
The ThinkPad X1 isn't perfect, but it is a very impressive little machine. If you're due for an upgrade at work, you might just want to push your boss or your IT guy into investing a few hundred extra bucks and buy you this machine. Every business notebook user is also a consumer. And consumers are going to enjoy working and playing on this ThinkPad more than any of its predecessors.

As an Amazon Associate I earn from qualifying purchases.