Verizon 4G LTE Samsung Galaxy Tab 10.1 Review: First Impressions
Yesterday the Samsung's Galaxy Tab went on sale at Verizon Wireless, the first 4G LTE tablet in the U.S. Previously only available with Wi-Fi, the 10.1-inch Tab is going a similar route as its 7-inch sibling, just not on all carriers at once. I received our review unit this morning and got down to comparisons.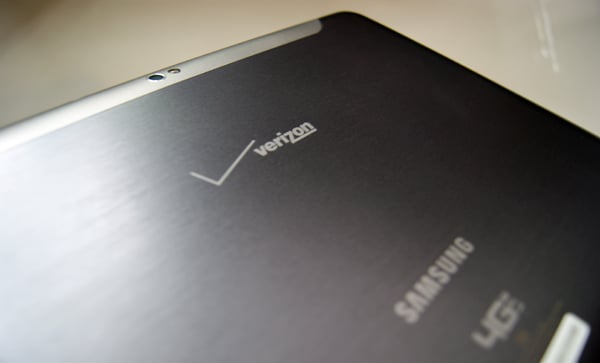 The box contents are the same, with the exception of the 4G LTE SIM card, of course.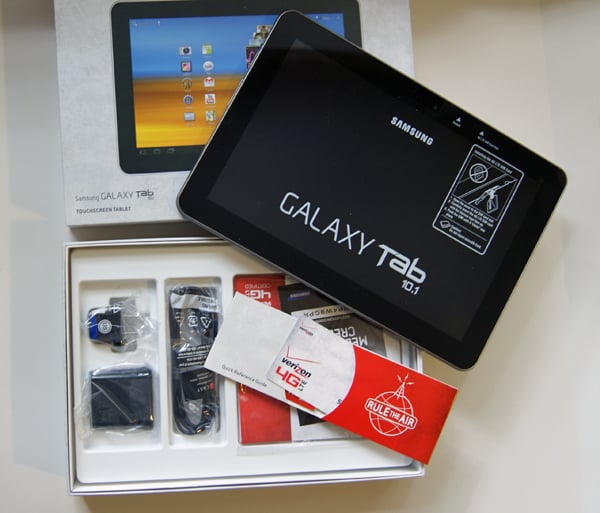 The slot for it sits on top of the Tab next to the headphone jack.

Perhaps due to this, Samsung had to shift a few of the buttons around. The Power and Volume rockers that are on top of the Wi-Fi version are now on the left side of the tablet.
Otherwise, the two models are the same, thickness, weight and all. Personally, I like the metallic gray color better than the white, especially since it's got a nice brushed pattern to it. The limited-edition white Galaxy Tab 10.1 was handed out at Google I/O earlier this year.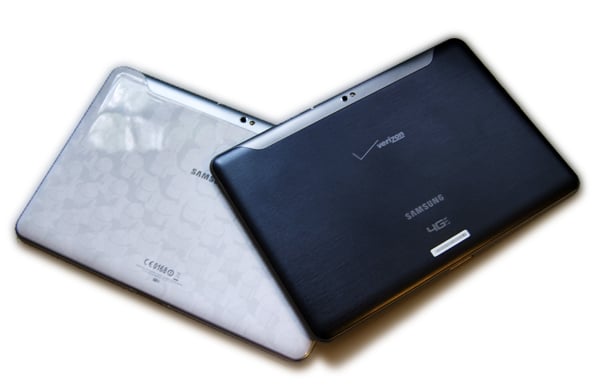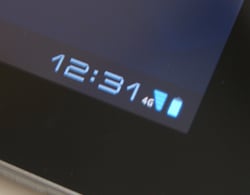 When I fired up the Tab it connected to 4G right away. The signal in New York is pretty strong. The SpeedTest.net app recorded just over 22Mbps down and 6Mbps up, beyond the speeds promised by Verizon. Sweet.
The Verizon version doesn't have have the TouchWiz UI just yet. But it does have the most recent version of the Android Market, which includes video purchasing and rentals.
The 16GB Galaxy Tab costs $529 and the 32GB costs $629 with 2-year contracts. Customers can choose from one of Verizon's new tiered data plans: $30/mo for 2GB, $50/ mo for 5GB, $80/mo for 10GB. Keep in mind that the Wi-Fi only Tab costs $499 for 16GB and $599 for 32GB.
Is the convenience of on-board 4G worth it for you?

As an Amazon Associate I earn from qualifying purchases.