Revised Windows 7 Tablet Interface Rumored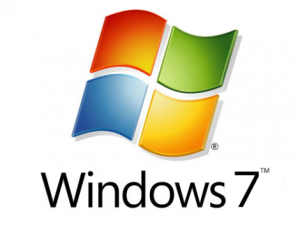 Analysts are now predicting that Microsoft will be using its experience with Windows Media Center and Windows Phone 7 with the Metro user interface to design a Windows-based tablet. The analysts are saying that the tablet will have a more friendly user experience running on top of Windows 7. Given the mention of the Metro user interface, the user interface can be optimized to be more finger optimized to be competitive with consumer tablets running on smartphone operating systems, such as the iOS-enabled iPad and the Android tablets are beginning to show up on the market today.
Specifically, we anticipate 'Windows 7 Tablet Edition' to be more touch- and tablet-friendly with a new UI 'shell' (based on Windows Media Center and/or Metro as opposed to the traditional Taskbar interface of the currently default Explorer.exe) on top of existing Windows 7 'piping.
According to Credit Suisse, Microsoft says that a Windows 7 tablet is expected in the first half of 2011 with a new tablet user interface on the Windows 7 kernel.

Microsoft may impose more stringent hardware requirements for tablet makers who wish to create a Windows 7 certified tablet to create an optimal user experience that's consistent across devices. Such requirements may include capacitive touch, accelerometer, display sizes, web cameras and video camera specs, resolution, and battery life.
Following these requirements, if they are true, Microsoft could potentially create its own Tablet Marketplace, similar in scope to Apple's Mac App Store, for the Windows 7 tablets. This would hopefully create tablet-optimized apps to make use of the tablet UI design guidelines. Also, this will help users discover and explore new tablet-specific apps while working in a Windows environment that's familiar to developers; developers can make UI tweaks and easily be able to port their Windows programs to be tablet apps.
Microsoft's next-generation Windows 7 tablets are expected to utilize Intel's Oak Trail processor, which are Atom-based processors that have the benefit of increased performance while maintaining relatively low energy drain.
By implementing a more controlled strategy for higher-end, or mass market consumer-based Windows tablet, Microsoft may ease consumers into the market and shift them away from the Android tablet market by leveraging consistent user experiences on top of an already familiar desktop-class OS with already a number of professional applications that are available to them, including Microsoft Office. Device makers can benefit from lower prices for cost of components as they standardize around a set of recommendations from Microsoft.
However, rigid requirements have the potential to also commoditize the tablet market. With a standardized user interface offering, tablet makers would probably not be allowed to pre-load their own software or virtual keyboards and customized proprietary user interfaces. Essentially, running an HP tablet and a Lenovo tablet would offer little differentiation, other than styling and display sizes. Despite these risks, Microsoft had learned from the mobile space that this would reduce fragmentation, and it may be something that the company is willing to tackle as it learned from its experiences with Windows Phone 7 migrating from the disparate UI schemes from Windows Mobile.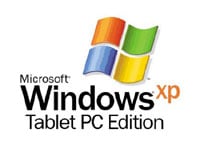 Microsoft may still allow low-end tablet offerings to use a regular, non-revised tablet UI of Windows 7 to be released to the market. It's unclear if the dual strategy will lead to new branding.
Via: Fool.com