Rickshaw Sleeve Review: Great Cases for iPad, MacBook Air & Kindle Fire
When you want to protect your electronic devices but don't want to carry all the accessories, the best solution is a sleeve like the high-quality classic looking Rickshaw sleeves made in San Francisco.
Rickshaw sent me one for my iPad 2 with Smart Cover, MacBook Air and my Kindle Fire and I love them.
The affordable cases have a very homemade look, but the company clearly paid close attention to detail when crafting these attractive cases for tablets and notebooks.
Design and Quality
A good sleeve case should fit snugly on your electronic device and protects it as your carry it around without a bag or while putting inside another larger backpack, your luggage or a case. Rickshaw cases fit the product perfectly and don't add so much volume that you can't fit it into another carrying case.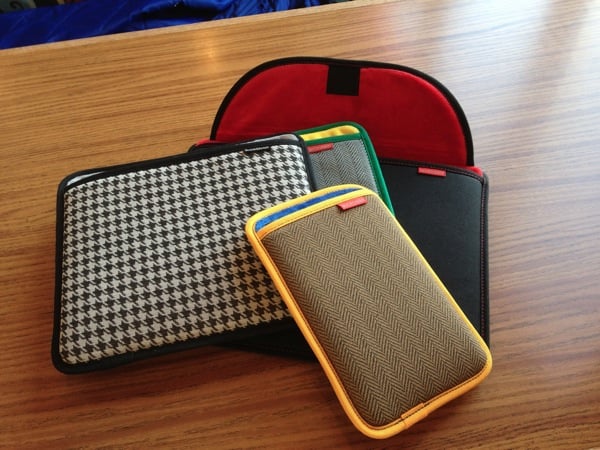 Rickshaw makes the sleeves out of sturdy cloth with a soft interior that feels like one of those super soft blankets my wife absolutely loves. In fact, when she felt the inside of the cases, she commented how great they feel. "Can I have a pillow made of this?" I know you won't use the case as a pillow, but the point is it will protect your device without scratching it and you can even wipe the screen of your iPad or Fire by putting a little pressure on the edge of the case as you remove the tablet.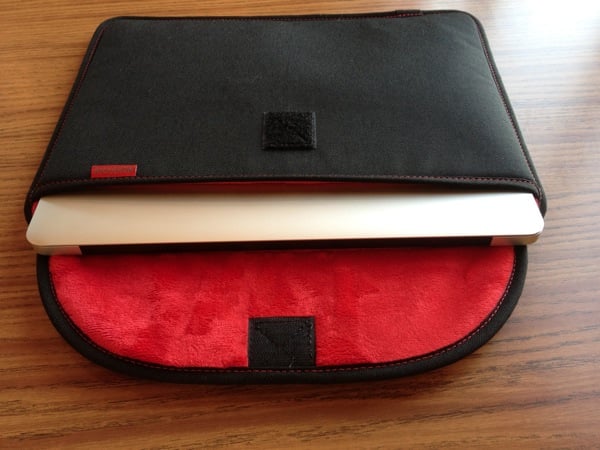 Rickshaw cases are lightweight, so you don't add much bulk or many ounces to your tablet or computer. I carried my MacBook Air, my Kindle Fire and iPad 2 all inside a different Rickshaw case and didn't feel like I was lugging that much around. I don't normally carry all three outside a large backpack, but you could if you really wanted to without breaking your back.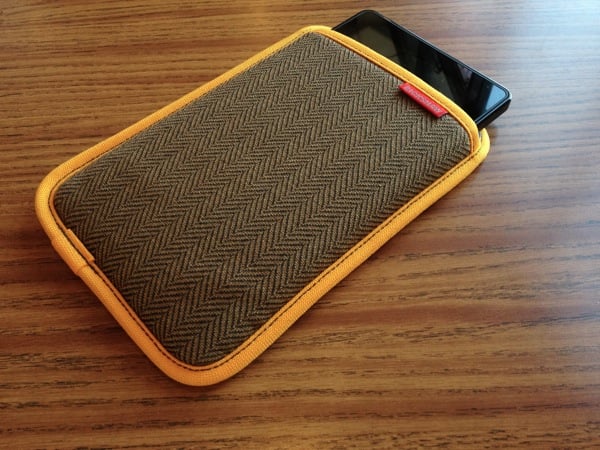 Functionality
The MacBook Air and MacBook Pro cases have a nice flap that holds the computer inside with velcro fasteners. The other sleeves are open-ended, but snug enough that your tablet won't slip out.
You can't fit much else inside the case meaning you will have to leave your charger or other accessories behind, unless you carry them in your pocket. I see this as the kind of protective case you would use when you want to run out with only your computer to a client's office, a coffee shop or restaurant for a short computing session, or as you carry your iPad or Kindle Fire through the day. You wouldn't take this case with you if you're planning to use a bunch of accessories along with the device, unless you put it inside another larger bag.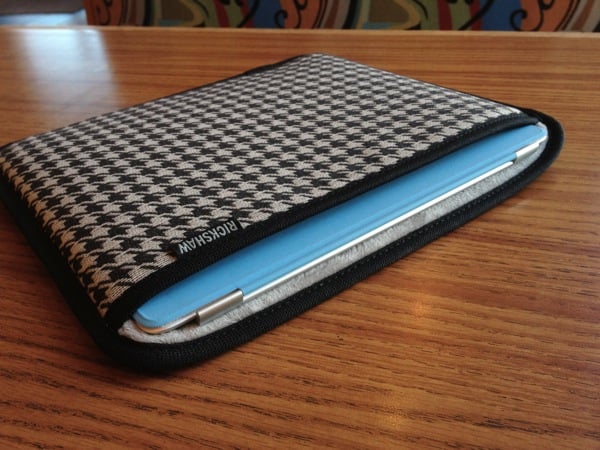 If do wish there was an option to add a small pocket for your computer charger to the MacBook case. Rickshaw makes larger bags with shoulder straps for computers up to 15″ or for your iPad 2 or DSLR camera. After sampling their sleeve cases I may pick up the Messenger Bag, since I've been looking for a new computer bag.
Recommendation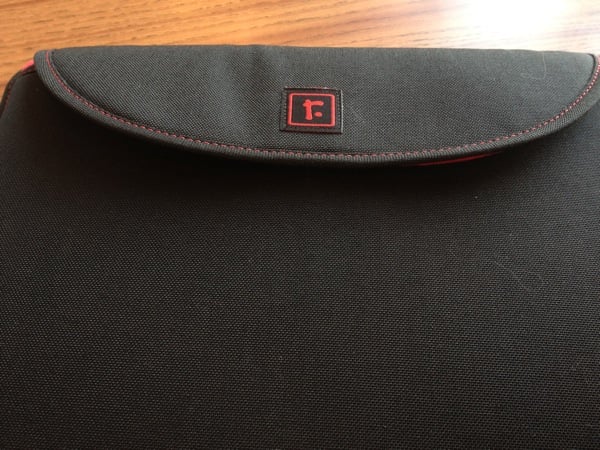 For sleeve case fans, I can recommend Rickshaw's products. Rickshaw paid careful attention to detail and quality when designing these sleeve cases. They range in price from $25 for the cheapest Kindle Fire Sleeve on up to $50 for the MacBook Pro Sleeve. Those are pretty good prices when compared with other high-quality sleeve cases.
Rickshaw sleeves compare nicely to another company's products I've reviewed – WaterField Designs cases and computer bags. Both companies make their products in the United States, for those who like to buy American. Both make high quality products that look nice while having a somewhat homemade feel, and both make products to last.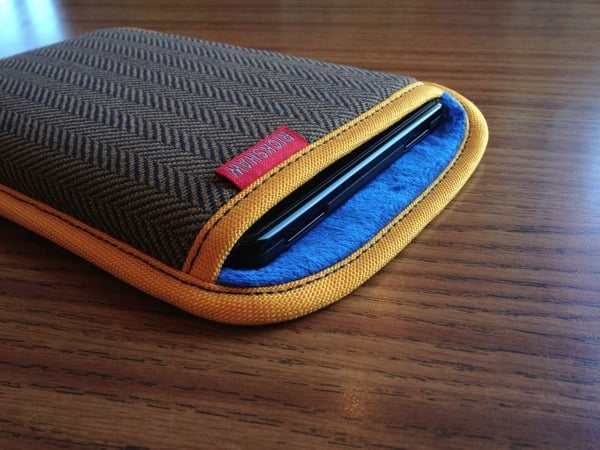 Check out Rickshaw's offerings for all of your Apple computers or iPad and for Kindle Fire. They also have a DLSR bag and tote bags.

As an Amazon Associate I earn from qualifying purchases.