RIM Isn't Ditching Physical Keyboards with BlackBerry 10
Earlier today, RIM posted a short video showing off its upcoming BlackBerry 10 operating system. The video depicts a new virtual keyboard complete with predictive text and it left some wondering whether RIM would still be releasing phones with physical QWERTY keyboards. Without going into specifics, the company confirmed that it will not be abandoning devices with physical keyboards.
In a statement made to PhoneScoop, a spokesperson confirmed that the company will still be releasing phones with physical QWERTY keyboards, even though the focus on the BlackBerry 10 demo was on the operating system's new virtual keyboard.
The same spokesperson said that while the first BlackBerry 10 device might have a virtual keyboard, future BlackBerry 10 devices will indeed have both virtual and physical keyboards on board.
https://www.youtube.com/watch?feature=player_embedded&v=JEPYYo0-gfc
This confirmation should sit well with those that love BlackBerry's physical keyboards and it jives with the rumors that we've heard about RIM's BlackBerry 10 launch.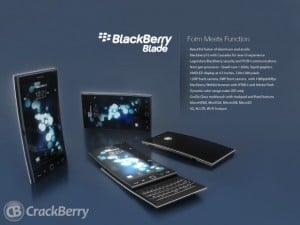 RIM is expected to announce its first BlackBerry 10 device in August, a device that supposedly doesn't have a physical keyboard, with a release planned for later in the year in October.
The company apparently won't release a BlackBerry 10 smartphone with a physical keyboard until sometime in Q1 of 2013.
RIM's current lineup of smartphones features a mix of phones that have both virtual and physical keyboards.
CEO Thorsten Heins also claimed, during his BlackBerry Jam keynote that the company may include some of the features found in the virtual keyboard on the physical keyboard.
BlackBerry 10 is RIM's next operating system and it will replace BlackBerry 7, the current OS that the company has on the market.
RIM is counting on BlackBerry 10 to reverse its fortunes as the once proud BlackBerry has fallen behind the likes of Apple, Google and Microsoft.

As an Amazon Associate I earn from qualifying purchases.