RIM Issues Recall for 1000 BlackBerry PlayBook Tablets
RIM confirmed today that it has recalled around 1000 BlackBerry PlayBook tablets because they were sent off with an unstable OS build that prevented them from being able to load up the software on the initial set-up of the device.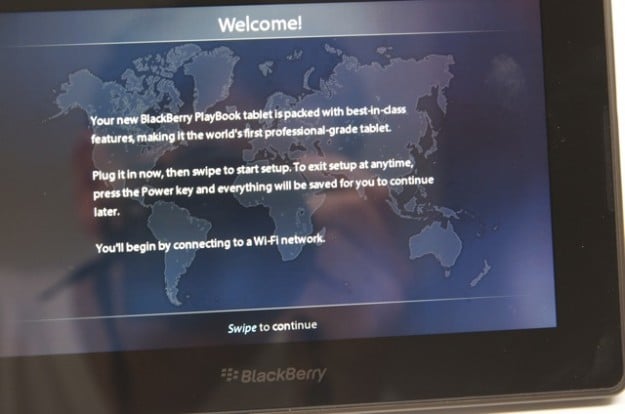 The company claims that a majority of the devices affected by the bad version of the OS are still sitting in distribution channels meaning most of them have not been sold to customers. In a statement, RIM says that it is in the process of recalling these units and are instructing those who are affected by the problem to contact them:
RIM is working to replace the affected devices. In the small number of cases where a customer received a PlayBook that is unable to properly load software upon initial set-up, they can contact RIM for assistance.
It's unclear exactly the problem that RIM is referring to but one user submitted a video that could very well give us a glimpse at what the problem is. When trying to start the PlayBook, the user in the video below wasn't able to boot up his PlayBook after bringing it home on launch day.
Anyone out there own one of the 1000 or so devices that are being recalled?
Via: BGR
—
BlackBerry PlayBook Experiencing Boot Issues (Video)