RIM Outs BlackBerry Bold Touch Ahead of Launch
RIM has accidentally revealed the upcoming BlackBerry Bold Touch on their website ahead of its announcement that will likely take place in just a few short days at the BlackBerry World Conference in Florida.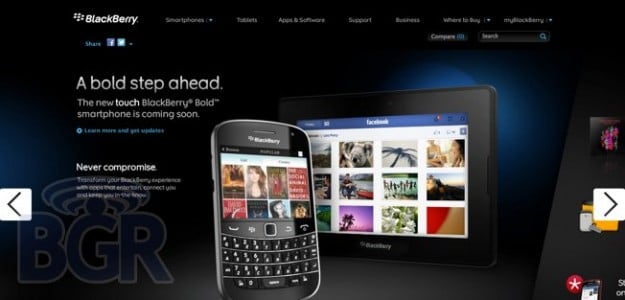 This of course isn't the first time we've seen the BlackBerry Bold Touch. In fact, the entire spec sheet of the device is right out in the open. However, it's still not official and today's leak is as official as it's going to get before RIM actually makes the announcement.
The BlackBerry Bold is expected to be the only device announced at BlackBerry World with announcements for the BlackBerry Touch (Monza/Monaco) and BlackBerry Curve Touch coming at a later date.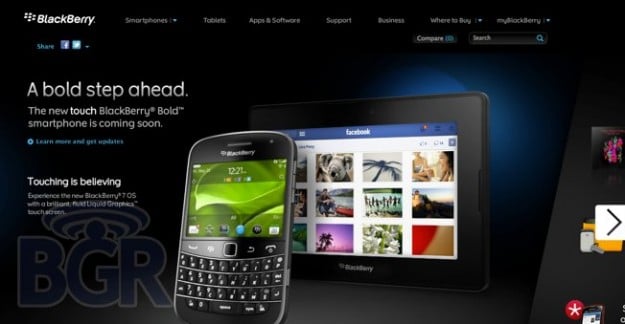 The Bold Touch is expected to be out at some point during the month of the June while the BlackBerry Touch (Monza) has been rumored to be hitting T-Mobile on June 29th.
BlackBerry World runs from May 3rd through May 5th in Orlando, Florida.
(Via BGR)