RIM Planning a "iPad Killer?"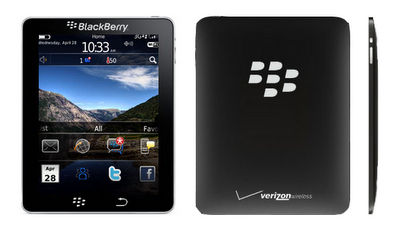 I love the silliness of products that get labeled "________ killer." I've seen very few products that kill off another one, instead I've seen many that try to leech onto a market that's already been somewhat established. But then that's no fun for headline writers. But then again, you can't blame a company for trying to grab a share of a market wherein the leader has already sold a million units, and the company itself has an established base of customers.
In any regard, it looks like Research in Motion, has jumped into the Tablet pile and may be creating one of its own, according to this article on 9to5Mac. Sumocat mentioned it la few days ago in this post. Supposedly the RIM Tablet is codenamed BlackPad or Cobalt. 9to5Mac picked this up from Blackberry Leaks who swears its real and probably won't happen until next year.
That's right Tablet/Slate fans, we're now heading into 2011 release promises and predictions.
So, Blackberry users, here's a question for you. If RIM comes out with a Pad/Slate/Tablet, are you game?

This article may contain affiliate links. Click here for more details.