RIM Playbook Will Debut Under $500?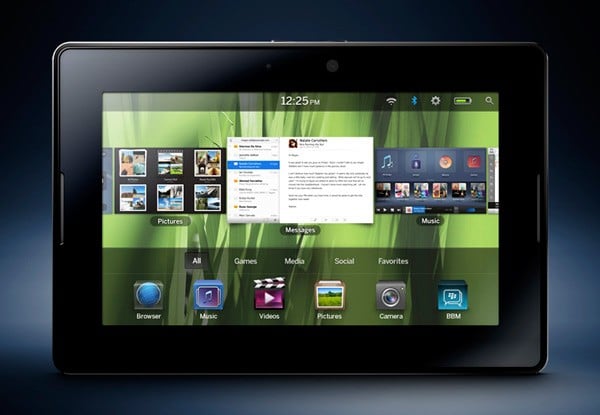 Bloomberg is reporting that RIM's co-CEO Jim Balsillie has teased a comment indicating that the Playbook Tablet will debut under $500. Of course that means Bloomberg is positioning that statement to mean head-to-head competition with the iPad.
The fun part of the game is that the actual quote from Balsillie is "the product will be very competitively priced." Then Bloomberg says he declined to be more specific. I'm not sure I'd make the leap that "competitively priced" means less than $500, but then it could be. It's no secret that RIM wants a piece of the Tablet/Slate market and given the large installed base of Blackberry users there's no doubt in my mind it has a chance to compete. But keep in mind we haven't really seen a lot beyond prepared demonstration videos of the Playbook so far. Also keep in mind that RIM is relying on Adobe and FLASH for the UI. We'll have to wait and see when the Playbook debuts sometime in the next quarter.

As an Amazon Associate I earn from qualifying purchases.