RIM: QNX OS on BlackBerry Smartphones Require Dual-Core CPUs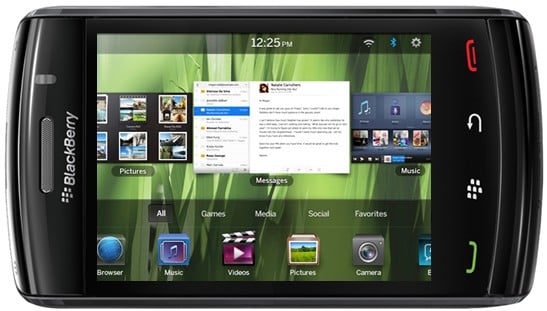 At the D: Dive Into Mobile event, Research in Motion co-CEO Mike Lazaridis says that the company's QNX operating system will be coming to BlackBerry smartphones as soon as dual-core processors are available. The QNX operating system was unveiled for the company's forthcoming BlackBerry PlayBook tablet, which boasts a smooth operation with multimedia prowess and multitasking capabilities. Since the PlayBook was unveiled, RIM has been forthcoming in saying that the next-generation OS would appear in the company's smartphone offerings as well and won't be limited to tablets, demonstrating the scalability of QNX much like what Apple has done with iOS, Google with Android, and Nokia and Intel with MeeGo.
With NVIDIA's predictions that 2011 will be the year that dual-core processors take off, we can probably presume that a dual-core BlackBerry smartphone–perhaps with touchscreen capabilities like the Storm and Torch 9800 franchises–will come to fruition with QNX on-board.
Via: Engadget

As an Amazon Associate I earn from qualifying purchases.