RIM Rebadges BlackBerry 6.1 OS to BlackBerry 7.0 OS; Promises Major New Features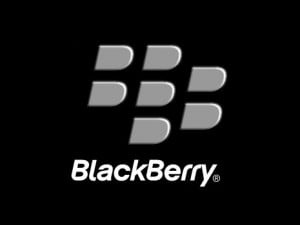 In a push to become more competitive with other mobile operating systems and to deliver more new features to its smartphone, Research in Motion will be re-badging its forthcoming BlackBerry 6.1 operating system as the new BlackBerry 7.0 OS.
News of the new OS naming convention arrives out of DevCon Asia and co-CEO Jim Balsillie says that the new version number was appropriate as there are so many new features in the new software update.
In the past, there were speculations that RIM would begin to migrate away from its smartphone platform beginning with BlackBerry 7 OS to unify its smartphone and tablet ecosystem under the same QNX code that's found on the company's PlayBook tablet. Currently, the tablet runs on a separate BlackBerry Tablet OS and smartphones operate on the legacy BlackBerry smartphone platform.
With the change in naming convention to BlackBerry 7 OS, there is speculations that RIM may be giving the version bump because older smartphone models may not be able to take advantage of all the new features that are supported by the new OS, which will create incentive for current BlackBerry owners to upgrade according to Electronista. With BlackBerry 7, hardware-accelerated graphics will be supported, voice search, and other new, power- and hardware-intensive features are rumored to be coming. With those features, to take full advantage of the new OS, users would need BlackBerry devices that can properly support those features, which may require new hardware.
In recent times, the last major update to the BlackBerry smartphone software was with the BlackBerry 6 OS, which debuted on the BlackBerry Torch on AT&T. That device offers a better touchscreen experience, multitouch support, and social media integration.
RIM may be talking more about the new BlackBerry 7 OS features at the BlackBerry World conference next week in Orlando, Florida. At this point, not much information is known about the software other than the naming change from 6.1 to 7.0.
According to N4BB, one of the many new features that the new OS will support is a digital compass:
The BlackBerry digital compass is a simple app, yet the implications are far reaching as it coincides with RIM's developmental progress. With the digital compass app in OS 7, you can see you current location, set a location to see how far away it is, calibrate the compass, and manage different options. Hit the break for more on its features.

As an Amazon Associate I earn from qualifying purchases.