RIM to Add BBM Video Calling Feature to BlackBerry 10 Smartphones, Tablets
In a bid to host its own multi-channel communications platform for the forthcoming BlackBerry 10 operating system release alongside some new smartphones, Research in Motion is working on delivering video calling within its BBM messaging app called BBM Video.
Video chat has been a feature of the BlackBerry PlayBook, which runs on the BlackBerry Tablet OS based on the QNX architecture. With BlackBerry 10, it looks like the separate video chat app will merge together with the well-known and loved BBM application to deliver video calls and messaging.
Video calls is the latest feature to be rumored coming from the RIM camp as according to CrackBerry, there is already a folder titled 'bum_video' as well as a ringtone called 'video_chat.m4a' within the BlackBerry 10 developer build.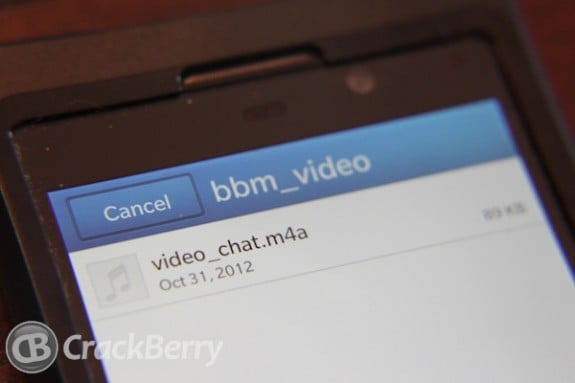 Most recently, RIM had added free voice calls to users who use BBM called BBM Voice. The idea is similar to a push-to-talk type call over BBM's network, or like a VoIP call.
Thus far, BBM Video has not been confirmed nor announced by Research in Motion, but if the feature does materialize, it would help the company compete against leading platforms from Apple, Google, and Microsoft as those companies all have native multi-channel messaging applications.
On Apple's iOS, for example, there are FaceTime and iMessage, the former delivers video and the latter delivers text and picture-based messages without going through a carrier's traditional SMS/MMS services. Google has Google+ hangouts where users can initiate video calls and Google Voice for SMS and voice messaging. There is also Google Talk for chatting. And lastly, Microsoft is transitioning its messaging services to Skype, which it had acquired, to deliver voice, messaging, and video calls.
In other RIM-related news this week, it's been announced that BlackBerry App World, RIM's digital app store for BlackBerry devices, will be renamed to simply BlackBerry World.