RIM to Unveil BlackBerry 10 in February
2011 was a rough year for RIM and the company is hoping to rebound in 2012 with the release of its next operating system, BlackBerry 10. RIM has already said that handsets with the new OS won't be arriving until later in the year but the company has now informed Pocket-lint that it will be showing off the software when February and the Mobile World Congress rolls around.
And while it confirmed that it will indeed be showing off the software, it's unknown if RIM will be showing off a BlackBerry 10 powered smartphone. There are reports that two of the devices that were rumored for 2012, the BlackBerry Colt (a BB10 device) and the BlackBerry Milan, have both been canceled leaving the BlackBerry London as the only known BB10 smartphone in the company's arsenal.
Whether we see the London, in some shape or form at MWC, remains to be seen.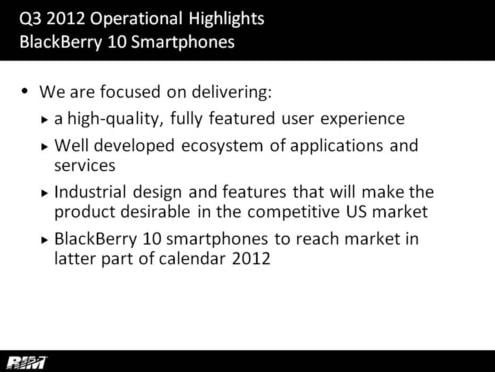 In any event, RIM is hoping to make a splash. Said a company spokesperson:
2012 will be the year of BlackBerry 10 so we'll be showcasing the capabilities of our future operating system as well demonstrating the power of BlackBerry 7, with a particular focus on NFC and BBM connected apps. Research in Motion will be there in force.
So it appears that RIM intends to make a huge splash at the Mobile World Congress but it still doesn't change the fact that we won't see this operating system roll out to consumers until the third quarter of 2012.
Yes, even with the debut, we still have a long wait ahead of us.

As an Amazon Associate I earn from qualifying purchases.