RIM Wants BlackBerry With NFC to Replace Security Badges
While a lot of the attention behind NFC, or near field communications, technology has been focused with the digital mobile wallet in the past, Canadian smartphone-maker Research in Motion is putting an enterprise twist to the technology to enable mobile workers to replace their corporate ID badges.
At many place of employments, employees use an HID system to tag their batch over readers to allow them to gain entry into offices and entryways. With modern BlackBerry smartphones, like the Bold 9900 series, supporting NFC, Research in Motion is deploying a secure system to tie together NFC, the smartphone, and HID to allow employees to ditch their security access badge.
Rather than having to tap their badges at the door, companies can now install NFC readers and authenticate their employees with a BlackBerry smartphone. At this time, the BlackBerry Bold 9930 and BlackBerry Curve 9370 from Verizon Wireless are supported and RIM hopes to grow support to other models.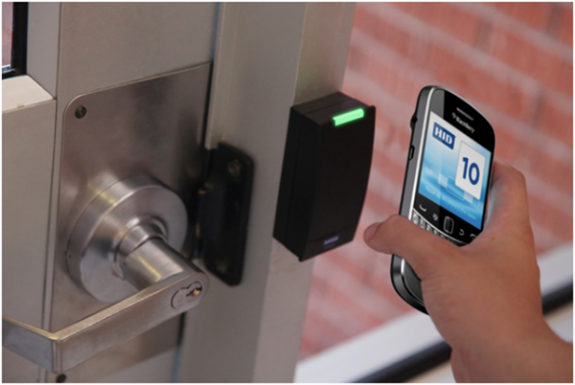 The way it works is that RIM will essentially be tapping into HID's Secure Identity Services system to allow authorized access:
Physical access to a building is a key element to the security posture of an organization; it's important that the platform can be trusted implicitly. Encryption of data, security certifications, and VPN technology all contribute to the security of this solution on BlackBerry smartphones. "With our heritage in protecting our customers' mobile assets, we already understand the security challenges at play here. It was a natural progression to bring physical access control to our mobile devices" says Michael K. Brown, Vice President of Security Product Management & Research at RIM®.
The enterprise tie-in here is great for RIM, which has enjoyed strong footing in the past with enterprise customers for its platform. Rivals such as Google are focusing efforts with NFC on consumer applications, like the mobile wallet.
Apple
is rumored to be exploring NFC and security for future iPhone models.

This article may contain affiliate links. Click here for more details.