RIM Will Give Developers Prototype BlackBerry 10 Phones at BlackBerry 10 Jam
BlackBerry 10 in consumer phones is still months away, but developers will get their hands on it much earlier. RIM has announced that it will be giving away prototype BlackBerry 10 phones to developers in May.
The prototype phones will be given out to developers that attend RIM's BlackBerry 10 Jam developer conference in Orlando which begins on May 1. There, RIM will hand out BlackBerry 10 Dev Alpha devices to developers who want to make software for the new BlackBerry platform.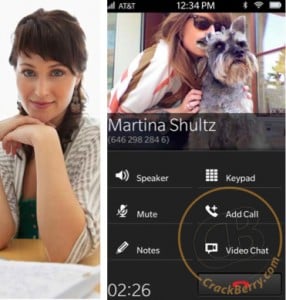 The Alpha software is a modified version the PlayBook OS, which makes sense as BlackBerry 10 is QNX-based, just like the PlayBook. However, as BB10 leaves Alpha status, it will likely look a bit different. There would be no sense in having two platforms with different names that look the same.
The phones should also change between BlackBerry 10 Jam and launch, whenever that is. The phones that developers will receive are only for developing software, not for everyday use. Just like when Microsoft gave out Developer Preview tablets last year.
At the event where developers will get their handsets, they'll also get some help building out the software for them. RIM will have experts at BlackBerry 10 Jam to help developers get started with the four (!) Software Development Kits included in the BlackBerry 10 Developer Tools.
Developers will learn how to get started with the BlackBerry 10 Native SDK, WebWorks SDK, Adobe Air SDK, and Android SDK. So, quite a few ways to build apps for one platform. With any luck that will mean more good apps for BlackBerry users.
If the PlayBook is any indication, however, it will only mean a large quantity of mediocre to bad apps along with some okay apps.

As an Amazon Associate I earn from qualifying purchases.