RIM Working on Update to Revive Deep Sleeping BlackBerry Bold 9900, 9930 Phones
Canadian smartphone-maker Research in Motion has confirmed that some BlackBerry Bold 9900 and 9930 devices suffer from a bug that would render the device a brick after being left on the charger overnight. RIM says that the company is working on a software update to rectify the problem.
Essentially, at night, when the Bold 9900 or 9930 is plugged in and left to sleep on the charger, the device won't respond in the morning and the screen won't turn on despite a full battery. Users could temporarily revive their smartphones in the event that this occurs by pulling out their smartphone's battery and replacing it, forcing a reboot of the device. This is the only effective remedy thus far until RIM releases the software patch.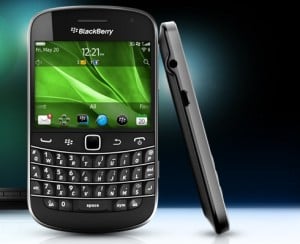 The smartphone-maker says a "limited number of customers have reported an issue where their device does not power on" and that RIM is "actively working on a software update to resolve this issue."
Via: BGR

As an Amazon Associate I earn from qualifying purchases.