RIM's BlackBerry 10 Slider Appears in First Image
We have already seen what is thought to be RIM's upcoming BlackBerry 10 powered powered BlackBerry London and now we are seeing the first image of a device that is being called the BlackBerry Milan, a device that also is apparently powered by the software formally known as BBX. Milan just so happens to be one of the BlackBerry code names that we saw leak out a couple of days ago.
Sadly, there are no specifications to accompany the image. It does however confirm a sleek physical QWERTY keyboard which should excite all of you that love RIM's keyboards. And we also see what appears to be a  fairly large touchscreen.
Noticeably absent are the optical trackpad and a bunch of the familiar buttons like Call and End.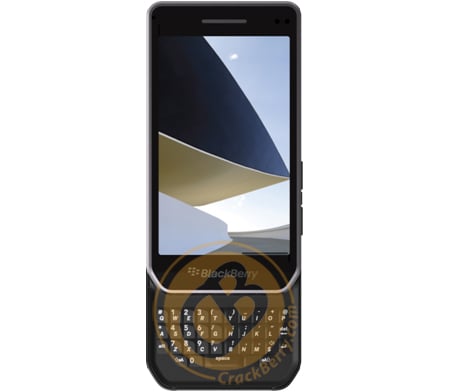 CrackBerry is also hearing that the display on these BlackBerry 10 devices have displays with impressive pixel densities, possibly even greater than the count on Apple's Retina Display.
It looks pretty good to us.
How's it look on your end?

As an Amazon Associate I earn from qualifying purchases.