Roku Wants to Match Chromecast Mobile Casting to TV Sets
Roku CEO Anthony Wood told those on hand at Next TV Summit in San Francisco this week that his company plans to add DIAL support. DIAL is the protocol behind Google Chromecast's ability to stream content launched on a tablet, smart phone or computer running the Chrome browser. The feature will show up soon in Roku devices, but even Wood doesn't think it will change the way we use our mobile devices or the Roku box.
Wood told attendees that he didn't think many people used the DIAL feature in the Chromecast that much. He said the device's popularity was due to the price and initial Netflix bundling instead of the second screen feature that DIAL brings, according to a report at Gigaom.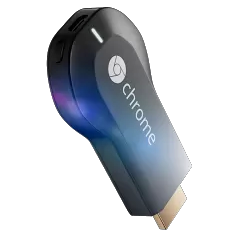 DIAL came from Netflix and YouTube. Since the two companies created the protocol it has enjoyed wide adoption by manufacturers, like Sony, Panasonic, Vizio and more. DIAL lets users launch an app on their smart phone or other device and, if the device connects to the same network as the smart TV or set-top box, then the device can launch apps and start videos on the set-top box like a remote control.
Buyers struggled to find the $35 Chromecast in stock at Google Play, Amazon or Best Buy in its early days after release. Some buyers had to wait weeks to receive their's after ordering it online. Now buyers can get one in a few days from Google Play or Best Buy. Amazon's stock still takes a week to ten days to ship.
The Chromecast lets users take a tablet, like the Nexus 7, and launch Netflix. They can start streaming Downton Abbey and send the video to the Chromecast over Wi-Fi. Then the user can leave the Netflix app on their tablet and do other tasks like opening the IMDB app to check who's the actor playing Cousin Mathew. The video keeps playing on the Chromecast connected to the TV. That's the benefit of DIAL.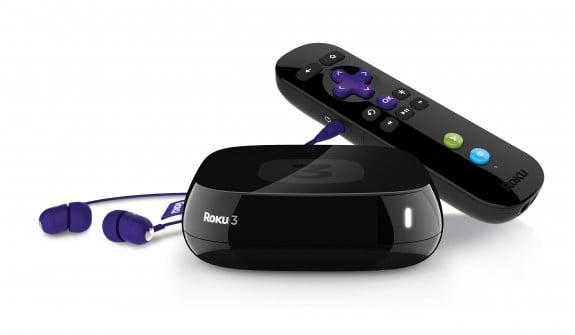 Roku users can already use a Roku app on an iPhone, iPad, Android phone or tablet to control a Roku box. We're not sure what the DIAL support addition will add to this experience and Wood didn't give specifics about the upgrade. We also don't know if it will come to only new Roku boxes or if current box owners will see a software upgrade.
The Roku box first hit televisions when Netflix began to stream Internet video to TVs. Now Roku owners use the tiny set-top box and remote to stream content from Netflix, Amazon and dozens of other "channels" users add from the Channel Store.

As an Amazon Associate I earn from qualifying purchases.