Roller Coaster Tycoon World Release: What You Need to Know
Video game publisher Atari and Chris Sawyer rode the original RollerCoaster Tycoon game to fame. A new generation of PC games owe their passion for all-things simulation related to that title. When Atari announced that it was planning RollerCoaster Tycoon World, interest was high.
I should say, interest is still high for RollerCoaster Tycoon World, but the game has had its release marred by a string of unfortunate issues. It's switched developers more than a few times, and blown past its original December 2015 release date. Atari actually completely stopped talking about the game for a while, sending those that'd placed pre-orders into a tizzy.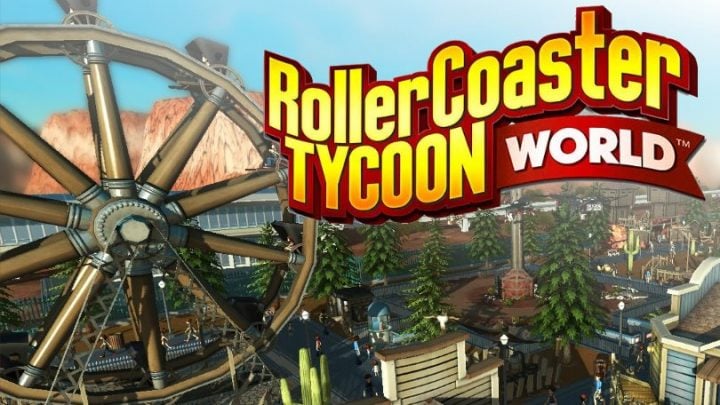 This week, the publisher shocked everyone when it revealed that it was scrapping its original RollerCoaster Tycoon World release plans. Instead of waiting to launch the game when its fully complete, Atari has elected to make the game available to users sooner than anyone believed.
RollerCoaster Tycoon World Early Release
In a post on its blog, Atari confirms that RollerCoaster Tycoon World is getting an early release soon. On March 30th everyone that pre-ordered the game will get access to it. The game will also go on sale for new comers.
The publisher is calling this the RollerCoaster Tycoon World Early Release. The game will receive updates over time that add new features and improve on what's available. What this means is that what users are getting on March 30th isn't the developers full vision of what the game can be.
What's Included in the RollerCoaster Tycoon World Early Release
Because it's an Early Release and not a Final Release, Atari is actively discouraging users who aren't comfortable with playing a game in progress from making their purchase now. In fact, the publisher's comments hint at their being a lot missing from what'll be available on to users with the final release. Here's what will be available:
"When you open the game for the first time you will be greeted with 3 in-progress game modes – Campaign, an initial set of Scenarios, and Sandbox. You will get to play with 10 different types of coasters (all complete with ride cams), over 30 different flat rides, 4 different themes (sci-fi, adventure, generic, and adventure) and a full (albeit not fully balanced) simulation, park operations, stalls/shops/bathrooms/info booths, a terrain editor, basic water."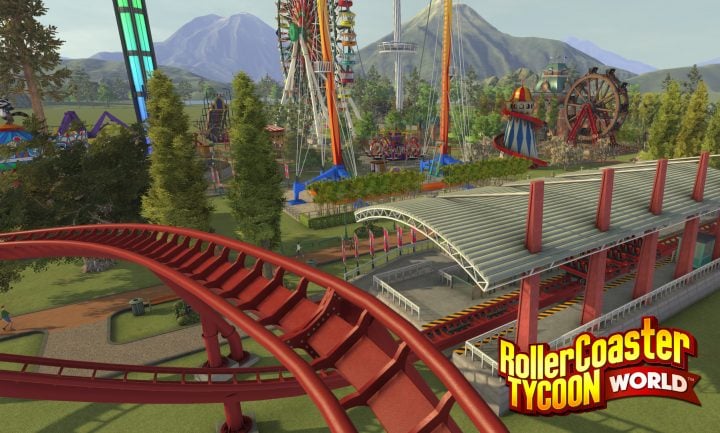 Users will be able to download content made by other players through Steam Workshop, which should help make up for the deficit in pre-made themes and content.
Additionally, the game's page on Steam is careful to point out that players can definitely expect some bugs to crop up from time to time. They'll be fixed as they are reported. This way, they won't make it into the final game.
What's Not Included in the RollerCoaster Tycoon World Early Release
The list of features that aren't making into the RollerCoaster Tycoon World release is extensive. In fact, it's so extensive that the final version of the game will feel very different from what users get on March 30th.
Atari is promising:
Custom Built Structures
A Scenario Editor
More Mini-Rides and Dark Rides
New Scenarios
Transport Rides
A Fence Builder
Refreshed and New Themes
More Flat Rides
A Weather System
Music
Performance tweaks & graphic updates
The publisher isn't providing a timeline for when these features will make it into RollerCoaster Tycoon World. Just that they are all things that they plan to deliver before the final game arrives. If one of these features are important to you, it's likely a very, very bad idea to purchase ahead of RollerCoaster Tycoon's final release.
Where to Get RollerCoaster Tycoon World Now
Taking part in the RollerCoaster Tycoon World Early Release, you're going to need a Steam Account. That's because Atari is relying on the service's Early Access program to get the game out to players and keep updates flowing. Users can still purchase directly through the official RollerCoaster Tycoon website too.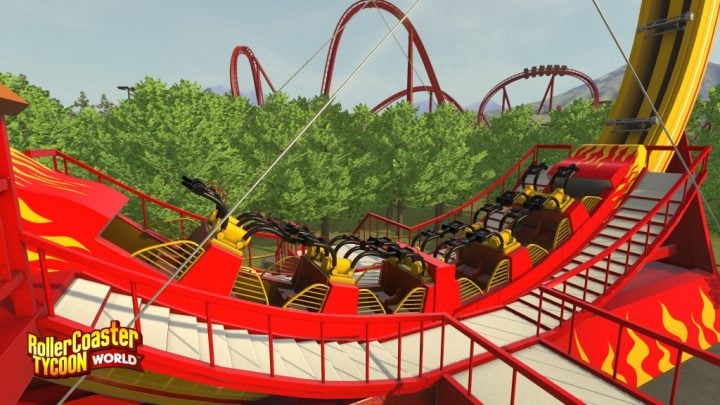 Through Steam, there are three versions of RollerCoaster Tycoon World. The first is Deluxe Edition for $59.99. It includes a Panda mascot, a digital art book, two exclusive maps, some additional textures, and an exclusive park entrance. The RollerCoaster Tycoon Ultimate Bundle includes everything that the Deluxe Edition does, plus access to every game that came before RollerCoaster Tycoon World.
A very basic version of RollerCoaster Tycoon World costs $49.99.
RollerCoaster Tycoon World Refunds
Because the studio isn't delivering a finished game at release, it's opening up refunds. Anyone that pre-ordered RollerCoaster Tycoon World has until March 31st to request a refund through the game's official site and Steam. Atari says it's doing that because it wants to give those that placed a pre-order a full day to appreciate what's available in the game and what isn't before they decide to request a refund or not.
We don't have an official release date for RollerCoaster Tycoon World, even though Early Release is almost at hand. We do know that RollerCoaster Tycoon World is coming to Windows and Steam OS.

As an Amazon Associate I earn from qualifying purchases.