Rory McIlroy PGA Tour: 5 Things to Know Before You Buy
We're just a few weeks away from EA's highly anticipated Rory McIlroy PGA Tour PS4 & Xbox One release. Many of those interested in the game have already pre-ordered but there are plenty of others that are still on the fence. Today, ahead of the release date, we want to offer some tips to those prospective Rory McIlroy PGA Tour PS4 & Xbox One buyers.
For many years, Tiger Woods was the best golfer in the world. And for many years, he was also the cover athlete of EA's popular PGA Tour golf simulation for PlayStation and Xbox. In 2013, Tiger Woods graced the cover of EA's golf game for the last time as the company put the series on hiatus as it looked to reinvigorate the series with a new star and new gameplay.
In 2014, EA showed off a new entry into the PGA Tour series, a game that at the time was called EA Sports PGA Tour. The game was without a cover athlete and it was also without the key details many Xbox One and PS4 owners needed to put in an early pre-order ahead of its release date.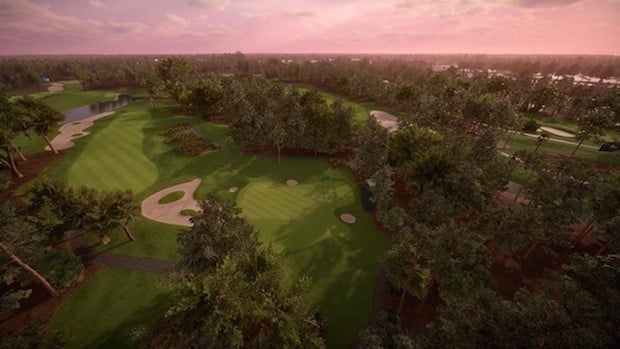 In the weeks leading up to E3 2015, we finally started to hear more about the game and at E3 2015, we saw EA show off the game in all its glory on stage. With gameplay details widely available, many Xbox One and PS4 owners are thinking about putting in an early order before the Rory McIlroy PGA Tour release date next month.
With those people in mind, we want to offer some quick tips that might help you in the buildup to the game's release. If you're thinking about buying Rory McIlroy PGA Tour for Xbox One or PS4, keep these things in mind before you buy the game before July 14th.
Digital vs. Physical
One thing that you absolutely must research is whether you want the digital version of Rory McIlroy PGA Tour or the physical copy of the game. There are some key differences that you should know about before you commit to one or the other. Here are a few.
If you buy the physical version, you'll be able to lend or sell the game to a friend or another third-party. That's a huge plus for those of you that tend to lose interest in games after an extended period of time.
If you buy the digital version of the game, you won't be able to do that but you will be able to cut down on the amount of clutter around your game room. Having to constantly flip through your stack of games can be annoying and time consuming. Having easy access to the game on your dashboard without the need for a disc makes things far more efficient.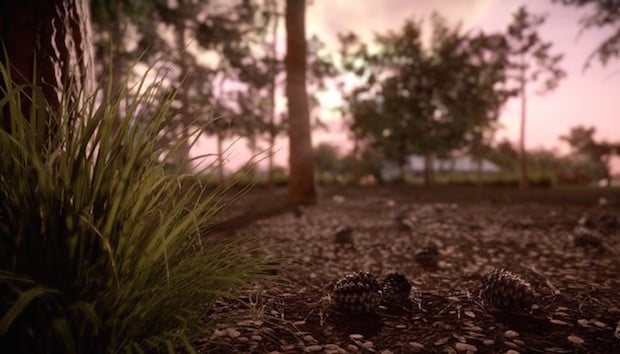 Buying digital is also great if you have kids who like to toss and damage discs lying around. You can't physical damage a digital copy of Rory McIlroy PGA Tour. So if you have a chaotic household and you don't trust your housemates, you might want to think about buying the game through the Xbox Store.
If you pre-order it digitally, you'll also be able to pre-load the game ahead of its release date. You can download it now and you'll be able to play it once the clock strikes midnight on July 14th. We're almost certain that this game will not command a midnight release so if you buy the physical copy, you won't get to play until daybreak on July 14th.
EA Access
EA Access should allow you to play the game ahead of time. EA Access is a $5/mo program that allows members to try games out before they buy, save 10% on all EA digital purchases on Microsoft's Xbox One, save on DLC, play a number of old games in The Vault, and more.
If EA releases this game into EA Access a week ahead of its release date like we think it will, you'll be able to test it out before spending the full $60 on it. You'll also be able to take your progress and stats from the demo with you if you do decide to buy the official version of the game.
We recommend investigating the EA Access service, especially if you're interested in picking up FIFA 16 and Madden 16 later on this year.
Wait for Rory McIlroy PGA Tour Reviews
We're huge golf fans and we're also big fans of the PGA Tour series so we're extremely excited about many of the changes EA's made to this year's game. That said, there's reason to be cautious with this title. Remember, you don't need to put in an early order and you shouldn't if you're unsure.
This game is EA's first sports game built on the Frostbite 3 engine used for games like Battlefield. It looks great but we still haven't been able to go hands-on with the game. And given these huge changes and given that this is the first major EA Sports golf title for a few years, you might want to think about holding out for reviews.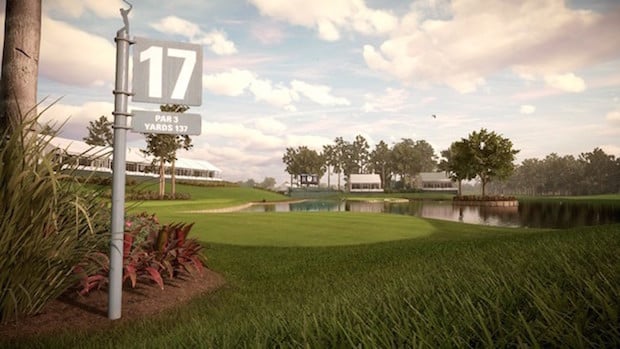 Right now, we have no reason to believe that this won't be a solid entry in the PGA Tour series. However, the game's still a bit of a mystery and we may not get the whole picture until reviews are released and that may not happen before the game's July 14th release date.
Anytime a game undergoes huge changes like these, it's often best to sit back and see how critics and early adopters react. We're hoping that this game will be great but its been a few years since we last saw an EA Sports golf game so it's better to be safe than sorry.
Investigate Pre-Order Bonuses
There are some benefits to pre-ordering and you'll want to take a look at those before you decide one way or the other.
Xbox One and PS4 owners that pre-order the game through GameStop or Amazon will get the TPC Scottsdale course that's host to the Waste Management Phoenix Open. It's a beautiful course and it will make a solid addition to the game's current lineup of courses. If you want all the courses right off the bat without paying extra, a pre-order might be worth it to you.
Amazon is also offering Rory McIlroy PGA Tour pre-orderers a chance to save up to $60 on golf booked at TeeOff.com. This alone might make pre-orders worth it to those of you who play real golf outside the virtual arena.
These are extremely tempting offers but again, you should only pre-order if you're dead-set on this game and you think the bonuses are going to be worth it to you. Otherwise, you might want to hold off, at least until reviews come out.
Look for Rory McIlroy PGA Tour Deals
If you're looking to buy this game but you don't want to pay the $60 admission price, you should keep your eye out for deals and think about joining Best Buy's Gamers Club Unlocked program.
Best Buy's Gamers Club Unlocked platform allows members to knock 20% off pre-orders, something that takes the price of this game down to a mere $48 at launch. If you want to know more about it, check out our review of the service.
We're not expecting to see a ton of price cuts ahead of its release date but if you're alright with waiting a few weeks before buying, you should see retailers like Amazon drop the price to entice buyers. We almost always see retailers shave between $10-$20 in the weeks after a game's release.

This article may contain affiliate links. Click here for more details.