Rory McIlroy PGA Tour Problems: 5 Things You Need to Know
Rory McIlroy PGA Tour for PS4 and Xbox One is finally here and according to critics and those who bought the game, it's far from perfect. With issues popping up for us and others, we want to take a look at the most important things we think you need to know about Rory McIlroy PGA Tour problems right now.
In 2014, Electronic Arts (EA) confirmed plans to release another entry into its PGA Tour series of video games for Xbox and PlayStation. The company was light on the details though we knew it would be based on Battlefield's Frostbite 3 engine and that it wouldn't feature Tiger Woods as its cover athlete.
Earlier this year, we finally started to see details fall into place. Rory McIlroy would be the cover athlete and the game would feature a number of new features including new graphics, physics, and more. The game, now called Rory McIlroy PGA Tour was pegged with a June release date though EA was forced to delay until July to tie up some loose ends.
Today, EA released Rory McIlroy PGA Tour for PS4 and Xbox One. Fans of the series and fans of golf in general have picked the game up on its first day of availability and we're seeing players and critics alike provide feedback about the gameplay and about some of the game's initial problems.
With Rory McIlroy PGA Tour problems emerging for Xbox One and PS4 users, we want to take a look at five things you need to know as we push away from the game's release date.
Rory McIlroy PGA Tour Server Problems
While we haven't seen widespread reports of Rory McIlroy PGA Tour server problems, we've run into a few issues with EA's servers while trying to play the game in the past few days.
If you've never played an EA Sports game on the Xbox One or PS4, note that EA servers often experience difficulties, particularly during multiplayer matches. We've dealt with server problems while playing Madden, FIFA, UFC, and more. They're extremely common, especially in the first few days after a game's release.
When trying to connect to the game, we've occasionally gotten a prompt that tells us that the game is unable to establish a connection to EA's servers when we start the game. Its happened a few times and the only thing you can really do is wait 30 seconds and then try again.
This assumes that EA's servers aren't completely down for maintenance. That happens on occasion though it's typically not during peak playing hours.
We expect these early server problems to dissipate as time moves on and EA's servers are no longer under the same kind of strain.
Other Rory McIlroy PGA Tour Problems
Server issues aren't the only problems plaguing Rory McIlroy PGA Tour players. Gamers are complaining about host migration problems when a player leaves a multiplayer match, issues with swing speed, an odd problem where the game isn't showing all of the game modes, issues with how swings are interpreted, problems accessing the games settings, issues with ball spin, various issues with the in-game camera, and more.
These are complaints from early adopters in the first 24 hours. As more people play the game, we expect complaints to start picking up both for the PS4 and the Xbox One. This is not uncommon. Games often exhibit issues in the aftermath of a release and it will be up to EA (and players) to improve the game going forward.
Rory McIlroy PGA Tour Patches
As it is with any game, this is going to be a marathon and not a sprint. The company's already released a day one patch that fixes some of the game's initial problems but we're almost certainly going to see EA roll out more Rory McIlroy PGA Tour patches in the future.
In fact, it's clear that the company is already working on upcoming fixes for the game. The developer, in acknowledging some of the complaints on EA's forums, claims that it has actively been investigating issues including some that popped up last week during the game's demo period.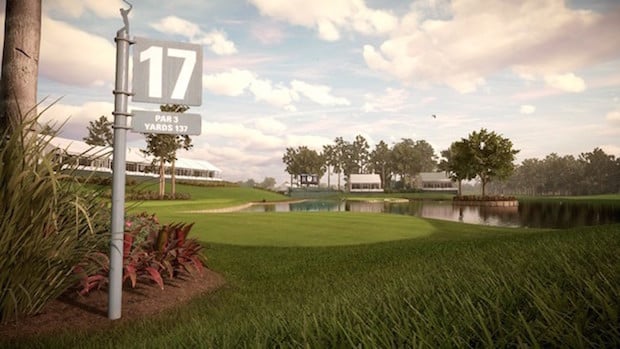 EA's patches won't come every day and they probably won't come every week either. We do, however, expect EA to support this game for the foreseeable future, even if sales aren't where it wants them to be. That means patches and that means upcoming DLC.
If you want to keep tabs on the company's plans, you'll want to pay attention to the company's forums and also to its Twitter account. The company will likely make public announcements there.
How to Report Rory McIlroy PGA Tour Problems
If you stumble upon a problem in Rory McIlroy PGA Tour, you're going to want to report it to EA and its engineers so that the company can fix the issues in an upcoming patch. There are a few ways you can do this.
You can go the social media route and try and reach out through Twitter or Facebook. Both accounts are extremely active right now and we expect them to remain active for months to come.
If you want to be a little more subtle, you can report issues on EA's official Rory McIlroy PGA Tour forum. Game engineers are on there and they're responding to complaints about the game.
Where to Find Help
If you can't wait for a patch and you want to solve your Rory McIlroy PGA Tour problems right now, there are a few places you can turn.
One place is this lengthy thread about the game on Reddit. You might also want to try the general Xbox One thread to see if you can find someone to iron out your issues.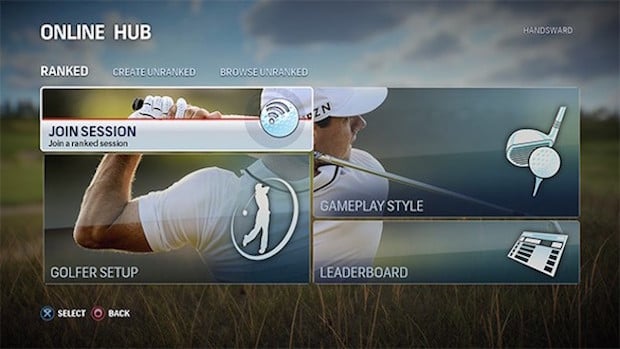 You'll also want to check into social media and to EA's forums. On the forums, there are tons of diehard users who appear to be more than willing to offer potential fixes or at least point you in the right direction. This thread is a great starting point if you have issues.
We'll also start to see other resources become available as more problems emerge.

This article may contain affiliate links. Click here for more details.