Round LG G Watch Teased to Rival Moto 360
Back in March Google finally announced and debuted their mobile operating system for wearable devices like a smartwatch, called Android Wear. When the Moto 360 smartwatch running Android Wear operating system was teased the same day, it instantly struck a chord with consumers and enthusiasts. Unlike the LG G Watch and Samsung Gear Live.
The Moto 360 isn't a square futuristic calculator watch-type thing we've seen in Sci-Fi movies for years, instead it is a simply designed premium watch experience that just so happens to also be a smartwatch.
Read: Moto 360 Release Date and Rumor Breakdown
Since being officially released in June, Android Wear is available on two smartwatches. Both the LG G Watch and Samsung Gear Live were released in June, and while they've been popular, many buyers are waiting for the round Moto 360. However today we learned that LG isn't wasting time, or letting Moto get ahead, as they've just released a teaser video for the LG G Watch R. A round LG G Watch.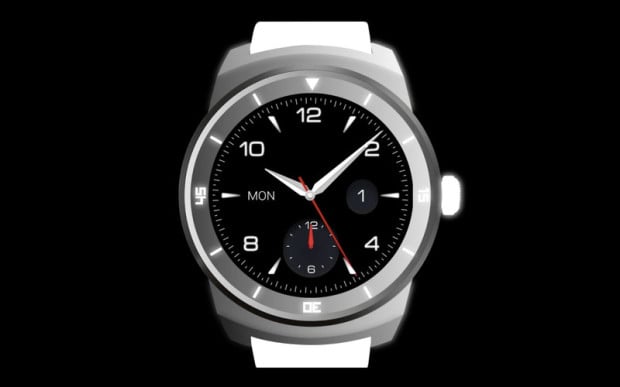 As mentioned above, back in June at Google I/O Android Wear was officially debuted, and it's now readily available on both the Samsung Gear Live and the LG G Watch. However, Motorola never released its smartwatch and has simply been saying "coming this summer" for months, which gave the competition time to redesign a few new options and offer buyers another choice.
The Moto 360 was going to be the first round smartwatch running Android Wear, and likely will still be considering we're hearing the release date is scheduled for September 10th. That's not set in stone yet, but we'll know all the details on September 4th at Motorola's event in Chicago.
But this isn't about the Moto 360, it's about their competition. Today LG took a moment to take a few shots at Motorola in a teaser video below showing prospective buyers a first glance at the all-new LG G Watch R. Or LG G Watch Round.
https://www.youtube.com/watch?v=1STW7LQXONo
The quick teaser video released today by LG mentions rounding all those corners, feeling the gap (considering the Moto 360 isn't completely round and has a squared out area on bottom), and making the perfect circle. The video ends with a teaser going extremely fast showing multiple different customizable watch faces user can expect.
The image at the top of the page is the best look at the watch from the teaser video, but is obviously just a mock-up or prototype. It's too early to know exactly what LG has planned, but if the image above is anything to go on, it will look even more like a traditional watch than the Moto 360, yet still be a smartwatch running Android Wear.
So when will we see the new LG G Watch R? Next month at the annual IFA tradeshow event taking place in Berlin, Germany. IFA 2014 kicks off on September 3rd where we can expect to see the new Samsung Galaxy Note 4, maybe another Android Wear watch from Samsung, not to mention new options from ASUS, LG, and possibly others.
Read: HTC One Wear Watch Leaks Continue to Emerge
Leaks have suggested HTC will have a smartwatch sometime this fall, Fossil Watch Group should be joining the array of options that will be available, and much more. For now Android Wear is still very much in its infancy, just getting started, but by the holiday season buyers can expect multiple different versions from all their favorite manufacturers.
The Moto 360 has been the most anticipated smartwatch since Google first unveiled Android Wear, but considering they took their time and it's been two months since the others were released, we'll have to see if buyers are still interested, or opt for the new LG G Watch R instead.

As an Amazon Associate I earn from qualifying purchases.