Rovio Account Will Soon Sync Angry Birds Progress Across Devices
Rovio will soon let mobile gamers sync their Angry Birds progress between devices thanks to a new feature called Rovio Account.
Rovio announced that Rovio Account is currently available for its movie tie-in game The Croods worldwide. Account is also available for the classic Angry Birds games in Finland and Poland now. The developer will soon bring the feature to other countries and other Angry Birds games.
Rovio Account will also let multiple users access their own saved games on one device. Users just need to sign in with their account to access their saved games. It's especially useful for shared tablets, specifically iPads, that only support one user account.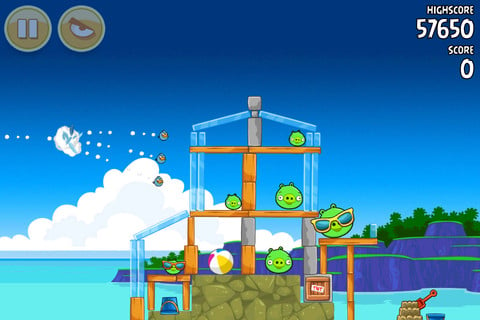 With the feature, nobody has to try to figure out which level they played last: they can just pick up where they left off.
The Rovio Account is a great feature for users who play Angry Birds on both a smartphone and a tablet, or for when they buy new devices. Currently users with an iPhone and iPad, for example, have to choose just one device to play any given Angry BIrds game on if they don't want to repeat levels all the time. The new account feature will make that a thing of the past.
Other apps already sync progress between iOS devices using iCloud, but Rovio's system will sync progress across different platforms, which iCloud can't do. Rovio releases its games on iOS, Android, Windows Phone, Mac and PC, and Rovio Accounts will presumably sync progress across all of those platforms.
Unfortunately, while Rovio says it will expand the new feature to games beyond the first Angry Birds and The Croods in the future, there is no timetable for when that may happen. Users who prefer Angry Birds Space, Bad Piggies, Angry Birds Star Wars or Angry Birds Seasons may have to wait a while for the feature to come to their Angry Birds game of choice.