Royals vs Astros Live Stream: How to Watch
The American League Division Series are kicking off tonight, with the Blue Jays vs Rangers in one series, and the Royals vs Astros in the other. Here's how to watch the Royals vs Astros live stream.
The Kansas City Royals are the winners of the American League Central division, while the Houston Astros won the Wild Card game earlier this week against the New York Yankees. Both teams will now face each other to see who goes onto the American League Conference Series.
The Royals know what the playoffs feel like, especially after the team made it all the way to the World Series last year, but ultimately lost to the San Francisco Giants in the last game of the series.
The Royals will face the Houston Astros, who haven't been in the playoffs since 2005 when they competed and lost in the World Series against the Chicago White Sox. At this point, it's safe to say that the Royals are the more experienced team, but it will really come down to who's the better team this year.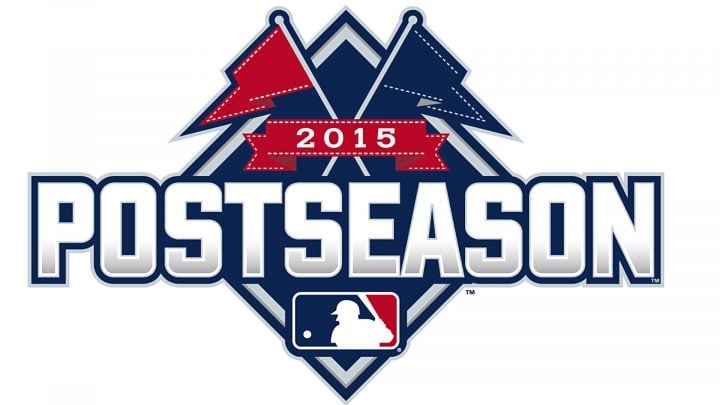 The 4th-best record in the league belongs to the Royals, and they have the best record in all of the American League, winning 95 games this season, while the Astros actually have the worst record of all the teams who made the playoffs this year, winning 86 games. However, they're a team looking to make some big waves in 2015.
If you can't get to a television for the ALDS or don't have cable to begin with, here's how to watch the Royals vs Astros live stream on a number of different devices.
Royals vs Astros Live Stream
All five Royals vs Astros games will be broadcasted on cable, but if you don't have cable, you can use MLB.TV, which is a streaming service that lets you watch live baseball games.
Having an MLB.TV Premium subscription allows you to watch any and all MLB games live during the regular season without needing a cable subscription (unlike other streaming services). However, it's a bit different during the playoffs.
Unfortunately, if you're not located outside the US and Canada, you'll have a more difficult time streaming games on MLB.TV. US and Canadian users are required to have a cable subscription in order to stream games on MLB.TV, and even then not all American League playoffs games will be streamed to these users.
If you are located outside the US and Canada, then you're good to go, but there is a workaround for Americans and Canadians alike. You can get a VPN service that essentially fakes your location so that MLB.TV thinks you live outside of North America, allowing you to stream all playoff games without needing a cable subscription.
A VPN service is pretty cheap (around $5 per month, depending on which service you go with). Personally, I like using Unblock-Us, and while it doesn't work on iOS devices when streaming MLB.TV games, it works great on the PS4, which has an excellent interface for MLB.TV.
After that, you'll just need an MLB.TV subscription if you don't already have one, which is just $9.99 for the rest of the playoffs, and it even includes all Spring Training games for next year.
We have a thorough how-to guide on setting up Unblock-Us to watch live MLB games without restrictions, so it's worth looking over if it's something you're interested in doing.
Otherwise, you'll need a cable subscription to watch playoff games, and even then it will only be select American League games that you also need to be out of the blackout area for in order to stream them.
Whatever you choose to do, enjoy the MLB playoffs and happy streaming!

As an Amazon Associate I earn from qualifying purchases.