Rugged Tablet PCs Can Handle Their Liquor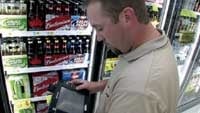 Mobile Demand just published a new case study on an Anheuser-Busch wholesaler, Dale Lee Distributing and their use the xTablet. Video after the break.
Dale Lee Distributing Company, Inc., an Anheuser-Busch (AB) wholesaler located in Cedar Rapids, Iowa, knows the importance of ruggedness and versatility for selling and delivering beer.

The sales force needed to run AB Mobility software, which wasn't possible on their old handhelds. They also needed something that could withstand the rough conditions inherent in the beer business. What they needed was a rugged Tablet PC that would survive the harsh environment of the beer wholesaler industry.

MobileDemand offered a solution that saved Dale Lee both time and money.