Rumor: 8GB iPhone 3G upgrading to 3GS?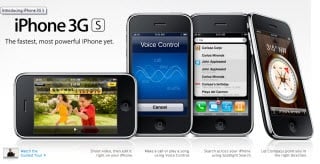 Boy Genius Report has heard from two sources that Apple's remaining iPhone 3G, the 8GB model for $99, may be getting upgraded to the 3Gs hardware in time for Christmas.
Supposedly the move is to combat the Droid (it's like Apple's breeding clone troopers), but presumably phasing out the 3G has always been part of the plan. Whether they'll implement the phase out in time for the holidays is the twist.