Rumor: Apple Developing its Own Sim Card to Cut Out the Carriers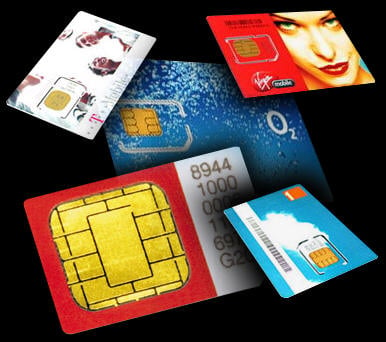 There's rumor of a disturbance in the force wafting around the Internets today. Stacy Higginbotham of GigaOm is reporting that European sources are saying Apple is working with SIM-card maker Gemalto to create a special SIM card that would work with any carrier. The big speculation that is building around that story is that this could put Apple in a position to sell its iPhone with having to be wed to a carrier. Even more, that this could potentially (stress that last word) some day lead to the carrier's losing their leverage and competing for your business.
The idea is that you could choose your carrier when you make a purchase of the phone, and for Europe, from what I understand, that makes much more sense than it does here in the US where the carriers hold more than considerable sway. Folks are also saying that, if true, this could put Apple in a position to weaken the carriers' hold in ways that everyone thought Google was going to try to do when it rolled out its first Android phone. Well, we all know how that worked out.
It is interesting speculation and Apple keeps getting assigned super powers that supposedly will change/save/transform industries, but I'm not holding my breath. Some of those other industries are fighting back (can you say Apple TV) and while Apple does have some clout, I don't think the US carriers will too easily let Apple play this game.

As an Amazon Associate I earn from qualifying purchases.