Rumor: Apple Tablet Has Steep UI Learning Curve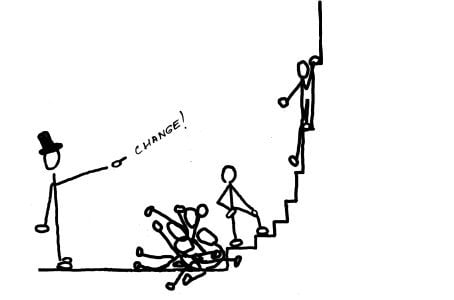 Somewhere in Redmond, folks from the original Tablet PC team are laughing quite a bit at this latest rumor about the Apple Tablet. According to CultofMac the word is:
"I just heard [to] be ready for a steep learning curve regarding the "new" Apple product about to be released [and its] interface. This person is an employee of Apple and had just had a meeting regarding some of the new things coming. He/She would not go into details, but did say that he/she hoped we liked learning
The reason for the snickering is that a steep learning curve was one of the many knocks on the original Tablet PCs. Of course, this is just a rumor about a rumored Tablet that may or may not have anything to do with unicorns.
Via 9to5Mac