Rumor: Apple Tablet in September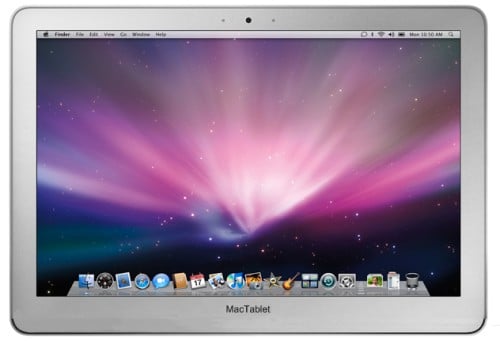 The dueling rumor mill churns out another one. Contrary to reports of a release early next year, which contradicted the previous reports of a release later this year, The Financial Times is resetting the launch back to this year in September.
The talks come as Apple is separately racing to offer a portable, full-featured, tablet-sized computer in time for the Christmas shopping season, in what the entertainment industry hopes will be a new revolution. The device could be launched alongside the new content deals, including those aimed at stimulating sales of CD-length music, according to people briefed on the project.
This other deal they refer to relates to a plan to improve album sales  by bundling them with  interactive booklet, sleeve notes and other materials. Not sure why a tablet would have anything to do with that since the iPod is still pretty popular for music and a device with a 10″ screen would be harder to carry around, but we'll see later this year (or early next, or whenever).

As an Amazon Associate I earn from qualifying purchases.