Rumor: Microsoft To Launch Windows Phone 8 on October 29
Today Samsung announced the first Windows Phone 8 phone, the ATIV S, but we still don't know when Microsoft will release the new mobile OS. A new rumor though states the release will come just a few days after the release of Windows 8 and Windows RT.
According to ZDNet, Microsoft will launch Windows Phone 8 on October 29, which is only three days after the October 26 release of Windows 8. The launch event will likely take place on the West Coast either in San Francisco or Los Angeles like the Surface announcement.
While the launch for Windows Phone 8 might fall on October 29, the phones won't make it to market on the same day. We'll likely have to wait a week or two before any of the phone actually make their way to carrier shelves. That falls in line with previous rumors we've seen that put the release of Windows Phone 8 in November.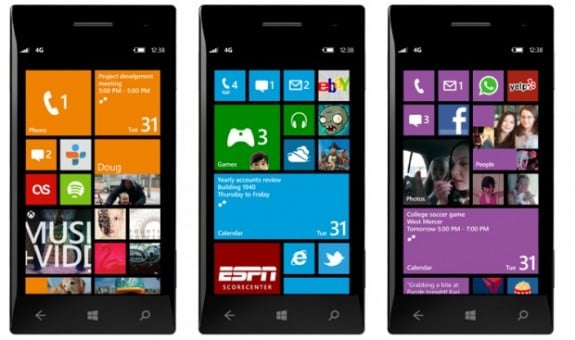 Windows Phone 8 is a big improvement over Windows Phone 7.5. The new version of the OS supports higher resolution screens including the 720p display in the ATIV S. It also adds support for dual-core processors and microSD cards. For users that means faster phones with better screens and more storage.
The new mobile OS also offers more customizability. Users can arrange their Start screen in more ways thanks to the variable sizes of live tiles. In Windows Phone 8 there's a new small option for tiles which let users put more tiles onscreen at once, though the medium and large tiles are still available.
We will likely see the first Windows Phone 8 devices from Nokia next week and new devices from HTC later in September.

As an Amazon Associate I earn from qualifying purchases.