Rumors of iPad Delay and Manufacturing Bottleneck Circulating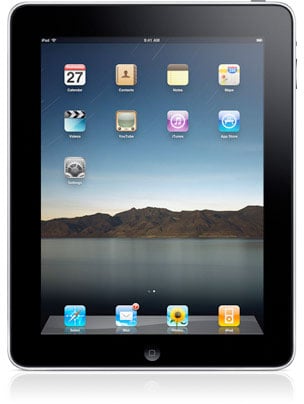 Call it a rumor, call it just another analyst trying to stir the pot. Heck, you could even call it good marketing depending on how you look at it. Regardless, an analyst at Canaccord Adams is saying that they have word that a manufacturing bottleneck could delay or reduce the number of iPad's available at the scheduled launch in the end of March.
An unspecified production problem at the iPad's manufacturer, Hon Hai Precision, will likely limit the launch region to the US and the number of units available to roughly 300K in the month of March, far lower than the company's initial estimate of 1,000K units. The delay in production ramp will likely impact Apple's April unit estimate of 800K as well. It is also possible that, given the limited number of units available in March, the launch will be delayed for a month.
I wouldn't be surprised at all if this occurs, nor would I be surprised if this is bogus info. We've seen several manufacturers of eBooks and other Tablets announce delays and several mention issues with the touch screens. Anyone who has followed Tablet PCs knows that this is a potential bottleneck in the process. In some cases, it has led to many who have been using these devices to play wait and see and not jump on the early adopter bandwagon.
By the same token, Apple hasn't announced a pre-order date yet, and info that shipments might be lower in number are one sure way to fuel a pre-order rush (if there's going to be one given the very mixed responses we've seen so far. )
I'm sure we'll know soon enough.
Via DigitalDaily