Rumors Say Windows Phone Users Could Get a New UI in Windows Phone 9
New rumors indicate that users of Microsoft's Windows Phone operating system could be in for a new user interface in Windows Phone 9.
Rumors surfaced about the new interface today, following a tweet in which Eldar Murtazin, a well-known leaker of mobile information, shared a bit of information he's believes is correct. It's Murtazin's assertion that Microsoft will completely alter the user interface for Windows Phone saying, "Windows Phone 9… have another UI. That's not tales. I repeat – Microsoft change UI from Metro style." Murtazin's message had to come in under 140 characters due to the nature of Twitter, which accounts for why the syntax used in the tweet is a bit rough.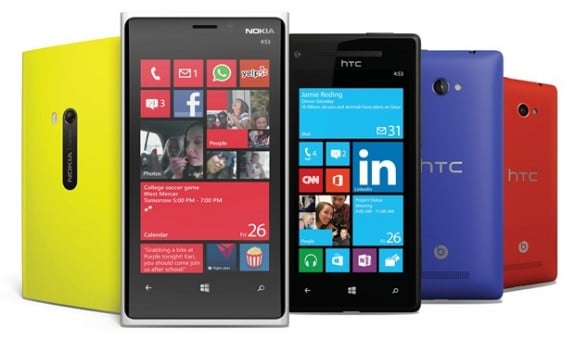 While Murtazin doesn't have much of a track record for sharing accurate Windows Phone news, previous predictions made by Murtazin about Samsung at his Mobile Review website have been correct in the past. Murtazin does have a less than stellar track record with Windows Phone rumors.
Read: Design – Why Windows Phone Needs a UI Reboot
Though everyone is expecting Microsoft to evolve the Windows Phone interface overtime, a change the size of which Murtazin is describing would be huge for Microsoft. The company has completely rallied around the Metro Design Language. As such, everything from the Xbox One, to Windows all take their inspiration from those design principles. Microsoft introduced the design language as way to give their products a shared identify. It's for those reasons that Murtazin's prediction seems a bit odd.
It's more likely that Murtazin's prediction relate more to an evolved Windows Phone interface. Though Windows Phone is relatively new, Microsoft hasn't done much to evolve Windows Phone's interpretation of the Metro Design principles since it introduced the operating system back in 2010. Since then, Microsoft's own Windows Team and other product groups have introduced interfaces that aren't as stark and divisive as Windows Phone.
Read: Windows 8.1 Apps Leak, Refined Metro Interfaces Abound
Regardless of whether Murtazin's claims of a new interface are correct or not remains to be seen, however users won't have to wait long to find out. It's Murtazin's belief that Windows Phone 9 will début with this interface in the 4th quarter of 2014.