Running With The Raon Everun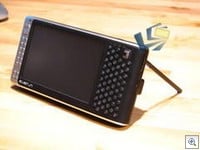 Many times when we review new Tablet PCs and Ultra-Mobile PCs we are evaluating pre-production models and we let you know that for one simple reason. The eventual shipping model may still have changes. Check out Steve "Chippy" Paine's first look at the retail version of the retail version of the Raon Everrun and you'll see, in this case, just how significant those changes between pre-production models and the retail version may be. He also has a video of the unboxing available. Steve has is hands on the SSD model of the Everun so it will be interesting to follow his testing on that model. And don't forget to check out Hugo's InkShow of the Everun here.

As an Amazon Associate I earn from qualifying purchases.