Sales of Nokia Lumia 800 Tops Charts in France
Just a week after Nokia had announced the Lumia 800 Windows Phone Mango device, the smartphone is now topping sales charts in France on retailer Phonehouse.Fr, beating out the iPhone 4S, Android, and other devices. Interestingly, the Bada OS-powered Samsung Wave 575 came in second just after the Nokia Lumia 800.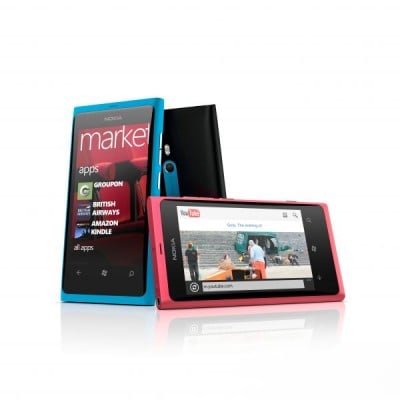 It's still too early in the race right now to declare any victories for Nokia, which has seen its market share decline in recent years as it struggles to compete in the touchscreen space. The company earlier this year announced that it would be partnering with Microsoft to launch smartphones based on the Windows Phone 7 platform, and the Nokia Lumia 710 and 800 are the results of that effort.
The interesting part is that the sales chart compiled by Phonehouse.Fr breaks up sales of each phone model by color and variations. With combined sales for Apple's iPhone 4S broken down by each individual model, if you combine those numbers, the iPhone 4S may likely beat the Lumia 800 collectively. However, compared on a single-model basis, the Lumia 800 reigns at the top of the pack right now.
Nokia is rolling out the phone slowly worldwide and at this point, it's still unclear if the Lumia 800 will be coming to the U.S. market. Nokia says that it hopes to enter the U.S. market in early 2012, but did not give any indication of which device(s) would be coming Stateside.
Via: WP Central

As an Amazon Associate I earn from qualifying purchases.