Samsung and Google Announce Global Patent and Cross-Licensing Deal
Samsung and Google have just announced a 10 year cross-licensing and patent deal. The pact covers patents currently owned by the two companies and patents to be developed over the next 10 years. Neither company commented as to whether the deal covered all of each's respective patents, but they did say that the deal is not just about patents in mobile tech and cover a wide range of product categories.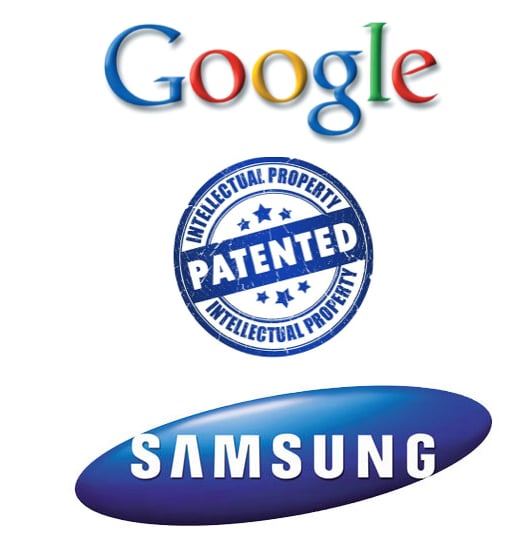 We've all been familiar with the battles in the patent wars and this deal looks to align Google and Samsung against litigious minded opponents, like Apple, going forward. The Apple vs. Samsung battles have proven to be divisive and to date not very productive for either company. With Google now the owner of Motorola's patent portfolio, gained in a $12.5 billion deal that was completed in August of 2011, this deal gives both companies leverage for the future in any such legal and patent wrangling with competitors.
Two years ago, Samsung and Microsoft inked a deal for cross-licensing that at the time was perceived as a blow against Google. While Samsung and Google have both benefited by their cooperation with Android based mobile devices, this is the first intellectual property deal between the two companies.
The press release, issued by Samsung, contains statements that focus on cooperation to avoid those legal wrangles, but, as expected is short on details.
Samsung Electronics Co., Ltd. and Google Inc. today furthered their long-term cooperative partnership with a global patent cross-license agreement covering a broad range of technologies and business areas. The mutually beneficial agreement covers the two companies' existing patents as well as those filed over the next 10 years.

"We're pleased to enter into a cross-license with our partner Samsung," said Allen Lo, Deputy General Counsel for Patents at Google. "By working together on agreements like this, companies can reduce the potential for litigation and focus instead on innovation."

With this agreement, Samsung and Google gain access to each other's industry-leading patent portfolios, paving the way for deeper collaboration on research and development of current and future products and technologies.

"This agreement with Google is highly significant for the technology industry," said Dr. Seungho Ahn, the Head of Samsung's Intellectual Property Center. "Samsung and Google are showing the rest of the industry that there is more to gain from cooperating than engaging in unnecessary patent disputes."
With Samsung rumored to be creating smartphones that don't use the Android operation system in some quarters and in other corners the exact opposite, this pact raises some interesting questions for the future. Samsung and Google have been tied together in many minds during the battles for smartphone supremacy, and this will strengthen those views going forward. But the real key might be other technologies and products that neither company may be specifying at the moment, given the large number of product categories that Samsung manufactures ranging from home appliances and TVs to medical and military equipment. Both companies may be looking far beyond the mobile tech we seem so focused on these days.