Samsung Announces Galaxy Beam Smartphone + Pico Projector
We've seen the convergence of projectors and mobile tech before, usually in the form of a camera or camcorder with a built-in beam, but the camera people are more likely to carry with them these days is the one in their smartphone. Wouldn't be nice to project photo slideshows, YouTube, PowerPoint presentations and apps on the wall or any flat surface? Samsung thinks you want to do that, thus they created the Galaxy Beam smartphone.
From the front the Galaxy Beam looks like most other Galaxy devices, but view it from the edge and the 0.49-inch thickness makes it apparent something extra is going on. The 15 lumen projector's lens sits at the top of the phone and is capable of a 50-inch wide hi-def projection.
Samsung envisions this as a great phone for business users, naturally, but also students and people who want to bring some extra fun to their parties by sharing video and photos on available walls. The ability to easily share what's on your phone with the people actually in front of you is a problem many manufactures have tried to solve, but I'm not completely convinced that this is the best way.
Then again, having an instant large screen for watching video content does have appeal. And since Samsung's Media Hub will probably be on board, owners will get access to a wealth of content.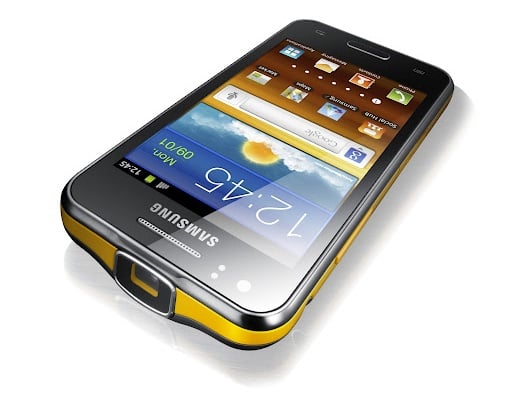 So the projector part has some potential. The phone itself isn't inspiring. Though it has a 4.0-inch display the resolution is only 800 x 480. No AMOLED here, either. The Galaxy Beam ships with Android 2.3 Gingerbread, and the company made no promises of an upgrade to ICS.
Curiously, even though one of the use cases is to show off the photos and videos you take right from the phone, the rear camera is only 5MP. Megapixels aren't the sole measurement of a camera's worth, but I would expect 8MP, at least.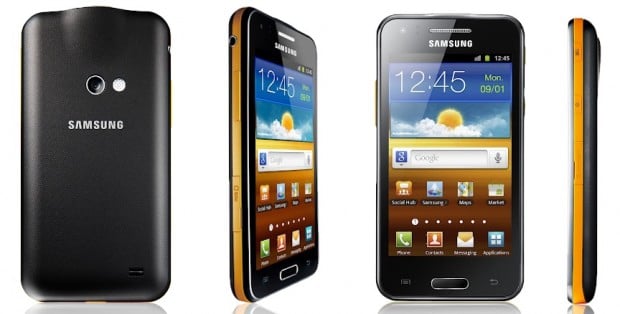 Inside the Beam has a dual-core processor, 8GB of internal memory (expandable via micro SD another 32GB), and a 2000 mAh battery.
No word on pricing or availability yet.

As an Amazon Associate I earn from qualifying purchases.