Samsung: Apple Will Release 8-Inch iPad in 2012
It has only been a few days since Apple announced the next version of its iPad tablet, a device dubbed iPad, and the rumor mill concerning another iPad tablet is already moving. Cue, the Korea Times, who reports that an unnamed official from Samsung has stated that Apple plans to release a 7.85-inch iPad at some point before the end of the year.
Now, this is certainly not the first time that we've heard this rumor but it's definitely the first time we've heard it come from the mouth of anyone official. Assuming the report is accurate.
There have been whispers about a 7.85-inch iPad for quite some time now and speculation has the company launching the device in time for next school year and the holiday shopping season.
Apple hosts a fall event every year and that would likely be the launching pad for the new product, if it's indeed coming to market.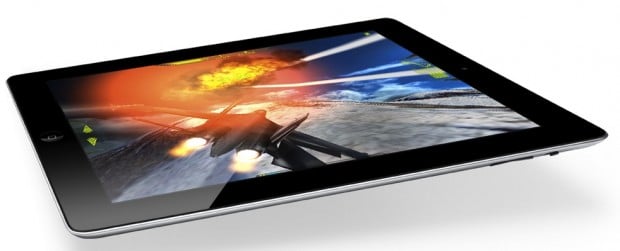 We've already told you why a device of this kind makes sense for Apple as both the size and the possible low pricing would put it into direct competition with Amazon's Kindle Fire and, if it is released, Google's Nexus tablet.
Read: Why a Smaller 8-inch iPad Makes Sense Along With the iPad 3.
Apple is rumored to be thinking about pricing the 7.85-inch iPad somewhere in the $249-299 range.
Apple's current iPad starts at $499, a price that will net a 16GB Wi-Fi only model.
So not only would this satisfy consumers who want a smaller screened iPad but it would also appeal to those that don't necessarily want to shell out the big bucks for an Apple-made tablet.
Clearly, this is all just conjuncture at this point and the device could very well stay a prototype. So, we wouldn't hold off on buying a new iPad in favor of waiting for a smaller model that may or may not be announced nine or so months from now.
Via: SlashGear

As an Amazon Associate I earn from qualifying purchases.