Samsung ATIV S Delayed For Europe
The Samsung ATIV S, the company's first Windows Phone 8 device likely won't see release in 2012 according to a Sam Mobile report.
The Samsung ATIV S was the first official WIndows Phone 8 smartphone, but it looks like it is the last of the first wave to make it to market. T-Mobile in Germany recently announced the delay for the phone over Twitter. The tweet did not give a new release date for the phone.
Samsung hasn't announced the ATIV S for a U.S. release yet, if it even plans to bring the phone to the states at all. So far the ATIV S was only announced for European carriers. The only Samsung Windows Phone 8 device announced in the U.S. is the Samsung ATIV Odyssey which will come to Verizon sometime in December. There's a possibility the ATIV Odyssey will be free with a two-year contract.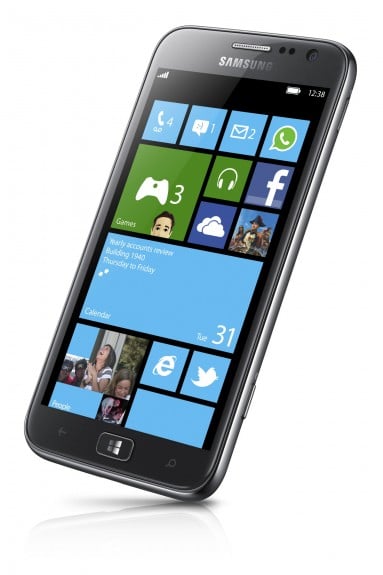 The Samsung ATIV S looks a lout like Samsung's Galaxy S III. It has the same basic design on its face with a silvery color, the same button layout, and the same 4.8-inch 720p display. The ATIV S does have a redesigned back, however, that resembles Samsung's previous Windows Phone 8 devices.
The spec of the Samsung ATIV S are about the same as other Windows Phones like the Nokia Lumia 920 and Windows Phone 8X by HTC. It has a dual-core 1.5 GHz processor, 1GB of RAM, and either 16GB or 32GB of internal storage. It also has a microSD card slot for expanded storage space, an 8MP rear-facing camera, a 1.9MP front-facing camera, and NFC.
Samsung chose to forgo the bright colors of other Windows Phone with the ATIV S, which makes it stand out from other Windows Phone devices. The muted colors make the ATIV S fit in with the plethora of grey and black Android devices, including Samsung's impressive line of mid-range phones.

As an Amazon Associate I earn from qualifying purchases.