Samsung ATIV S Neo Headed to AT&T
AT&T only recently announced that it would get Nokia's brand-new Lumia 1520 Windows Phone, however that isn't stopping the company from re-releasing Samsung's ATIV S Neo in time for the holiday shopping season.
The nation's second largest carrier announced that it would begin selling the Samsung ATIV S on November 8th in a press release this morning. The device features a 4.7-inch high-definition display, an 8 megapixel rear-facing camera capable of recording 1080p video and a 1.9 megapixel front-facing camera. The ATIV S Neo would have been considered among the fastest Windows Phones around with a 1.4 GHz dual-core processor, however the upcoming Lumia 1520 includes a quad-core Snapdragon 800 CPU.
The device also includes a microSD card slot that allows users to expand beyond the device's built-in 16GB of storage. AT&T will sell the device for just $21 a month to subscribers who sign up for its AT&T Next upgrade plan. The AT&T ATIV S Neo will cost users $99 with a two-year service agreement should they prefer to stick with the network's traditional contract options.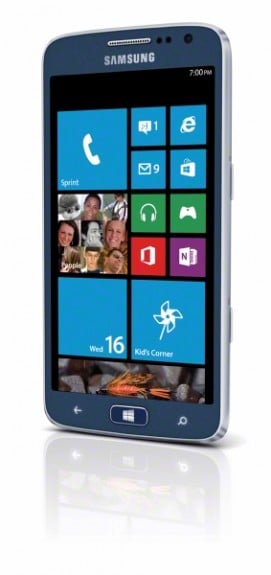 If the name and specifications of the ATIV S Neo sound familiar it might be because it's the same device that Sprint launched on its networking this past August. It's still available on the network for just $49.99 with a two-year service agreement in Royal Blue. AT&T didn't announce a color for its version of the device.
Read: Samsung ATIV S Neo Coming to Sprint on August 16th
While the phone isn't new or unique, AT&T is pairing it with a pretty unique cloud storage offering. Users who purchase device on AT&T will get 5GB of free cloud storage on its Locker cloud storage service. That 5GB is in addition to the 7GB of SkyDrive storage that Microsoft gifts to users who create a Microsoft Account.
With Samsung is launching the ATIV S Neo on AT&T it doesn't seem like it has plans to introduce new a new flagship Windows Phone on the network anytime soon. Leaks about Samsung devices usually surface pretty early, however there haven't been any leaks indicating that Samsung is working on next-generation Windows Phone hardware.

This article may contain affiliate links. Click here for more details.