Samsung Boasts About Galaxy S5 Camera as Problems Plague Users
Since being first announced back in February, Samsung has been busy highlighting and talking about the stunning camera on board its brand new Galaxy S5 flagship smartphone.
Offering arguably one of the best camera experiencing around on a mobile device the Samsung Galaxy S5 has a 16 megapixel ISOCELL camera, developed by Samsung, delivering a blazing fast auto-focus and tons of advanced features. As a result it has been front in center of plenty of marketing campaigns.
Read: LG G3: 5 Must Have Features to Take on the Galaxy S5
The Samsung Galaxy S5 finally went on sale on April 11th throughout the United States and around the globe, and one of the most impressive and talked about features is that fancy camera on board. However, we're hearing it isn't all good news and more and more users are starting to have issues. If you're one of the few being affected by a failed camera warning, read on for more details from both Verizon Wireless, and Samsung themselves.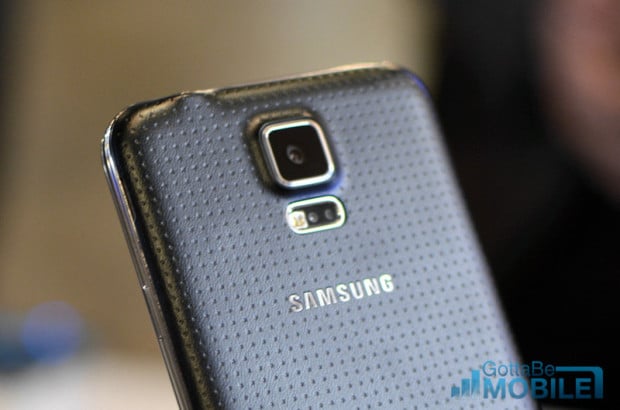 Currently Samsung's Galaxy S5 is readily available around the globe. The five major carriers in the United States are all offering the smartphone, and Verizon kicked off sales with a buy one get one free deal. In fact, we're hearing the phone is outselling the Galaxy S4 from last year, and initial sales could be better than Apple's iPhone 5s.
While that's all great news, some new reports have started to surface over the past week that a major flaw is present in Samsung's Galaxy S5 camera. The initial reports and comments were from Verizon users, stating that after the phone was perfectly functional one day the camera randomly stopped working, and nothing has fixed the issue since. Meaning the camera randomly fails to start, and never works again according to users.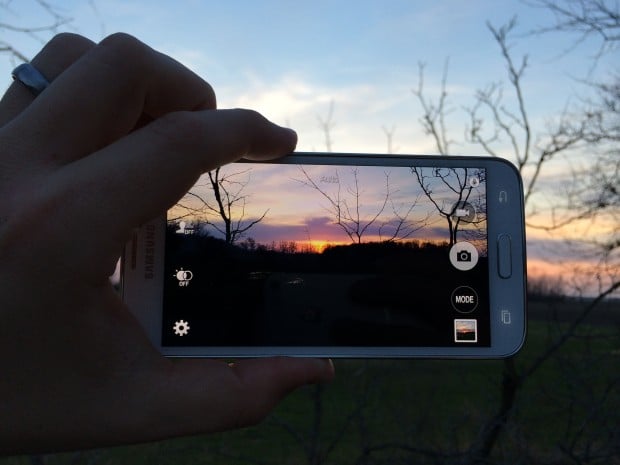 This week more reports arrived that the camera issue is affecting more than just a select few users, and Galaxy S5 camera fails are becoming a widespread problem outside of Verizon. We've received confirmation that users on AT&T and T-Mobile have also suffered something similar, although it appears to not be as widespread.
The camera simply reads "Warning: Camera Failed" on a popup message once users try to launch the camera. Of course this is a major problem, and after a few users reached out to Verizon and Samsung we're finally starting to get some replies, but sadly no answers.
Galaxy S5 customers who see "Warning: Camera Failed" please contact @VZWsupport & we'll work to resolve it, including replacing the device.

— Verizon News (@VerizonNews) April 25, 2014
This morning Verizon Wireless reached out on Twitter, using one of the company's many different Twitter accounts to tweet a message for users. Simply stating that users experiencing the camera issues should contact support, and may be eligible for a replacement.
At the moment we're not sure how widespread this problem is, or if replacement models won't have a similar problem, but we'll be on the lookout for more details as they continue to arrive. There is still no fix being reported, but Droid-Life confirms that Samsung themselves have acknowledged the issue and are asking users to call Samsung support, or head to their carrier store of choice for a replacement.
It's worth mentioning that so far we've heard no full solution to the Galaxy S5 camera fail problem. Users have tried resetting the phone to factory defaults (like it came out of the box) and even clearing all data and cache in settings for the camera with no luck. For now there's no fix in sight, thus explains Samsung asking owners to contact their carrier.
Read: How to Use the Galaxy S5 Camera: Everything You Need to Know
If you're experiencing issues with the Samsung Galaxy S5 camera, we are hearing that Google's own Camera app available in the Google Play Store actually works. Meaning this could just be a software issue, but again, we can't confirm that will actually solve the problem. Users can try downloading that, and hopefully camera features will be restored in an upcoming software update.
https://www.youtube.com/watch?v=SUxYqO1yyxE
In other news, Samsung is still busy boasting just how impressive the brand new Galaxy S5 is, especially the 16 megapixel camera. The video above is a brand new TV commercial for the Samsung Galaxy S5 that was released and first aired yesterday, right on the heels of this camera problem coming out full steam.
Camera issues aside, the new Samsung Galaxy S5 ad above is still pretty impressive. The company manages to highlight nearly everything its latest phone has to offer all in a quick 60 second video clip.
As a reminder, Verizon will replace any smartphone within a 14-day period of purchase. Which means if you're experiencing problems and it has been under 14 days, you'll get a brand new phone on the spot. Otherwise there's a chance users could receive a refurbished smartphone instead. We've reached out to Verizon for more details and clarification on the replacement situation on the Galaxy S5, and will update if we hear anything further.