Samsung bundling its keyboard with the Q1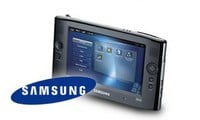 According to a report from ComputerActive.co.uk, Samsung has decided to start bundling their Organizer and Keyboard with the Q1 at no additional charge ($158 value). Samsung is calling this their Organizer Bundle.
A quick look at BestBuy.com and CDW.com doesn't show the Q1 with the free Organizer Bundle, though. Before ordering, I'd suggest a quick call to BestBuy or CDW. I wonder if current owners can get the bundle free as well?