Samsung Canadian Retail Store Inspired by Apple
Apple and Samsung had accused each other of copying one another's designs on technology on each company's respective smartphones and tablets, but now Apple may have one more thing to complain about. Samsung had recently opened up its first retail store in North America located in Metrotown, Vancouver in Canada, and the store's simple and minimalist design at first glimpse can be said to be inspired by Apple's own retail stores.
The store has tables and sections dedicated to different products, including notebooks and ultrabooks, tablets, slates, and smartphones. Even the Galaxy S III table has a Galaxy Tab on it to give customers more information about the smartphone, similar to how Apple uses iPads in its stores as digital signage. On the Galaxy S III, there's a looping demo that stops when a user begins to interact with the smartphone.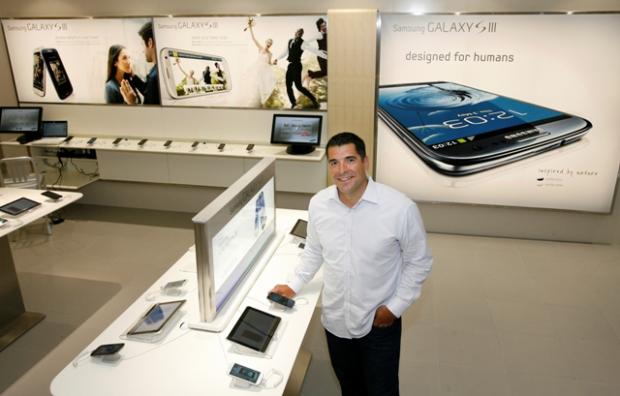 In the back of the store, shelves lining a wall appear to show off accessories available for the smartphones. Samsung also has signs and posters along the walls, similar to how Apple does it at its retail store.
Samsung says that its layout is designed for customers to experience and discover their products. In addition to providing customers with an opportunity to experience Samsung products first-hand, service appears to also be an important part of the retail presence. According to Brief Mobile, the retail store also has a One-to-One area where Samsung reps can help customers set up their products for first-time use.
It's unclear if Samsung will also handle service and warranty at the store as well. One of the main draws of Apple's retail stores when Apple opened them was the Genius Bar, an area where customers can get immediate service and support on their products without having to deal with lengthy phone calls, complicated web forms, or expensive repairs while products are still under warranty.
At this time, it's unclear if Samsung will bring this retail presence to the U.S. In the U.S. market, Microsoft has already begun to go toe to toe with Apple in the retail space with Microsoft stores.