Samsung Confirms Delays in Launching Tizen Phones
We had previously heard that Samsung's Tizen phones that were slated to launch in the Japanese market with carrier NTT DoCoMo were going to be delayed given that Japan may not be able to support yet another major operating system, but now we are hearing that Samsung may have chosen to delay the launch of Tizen phones globally. Tizen was positioned as a major alternative to Android and was given huge backing from Samsung and Intel along with other partners, but it looks like Samsung may not be among the first launch partners for Tizen.
According to a report on Tizen Experts, confirmation of Samsung's Tizen launch was made by a Korean official from the South Korean Galaxy-maker:
"It is true that the release has been delayed," said one official at Samsung Electronics' Media Solution Center (MSC) today in Korea. "Previously we did had planned to release in the first half of this year in several countries, including Korea and Russia."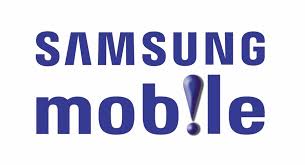 The official didn't cite any reasons for the delay, and it's unclear what Samsung's plans are for the OS. The Tizen Association had previously sent out invitations to the media to preview new devices that will be launching at Mobile World Congress next month in Barcelona, but given the latest news it looks like Samsung will be noticeably absent from the party. Still, there are other Tizen hardware partners that could fill the void for now.
Samsung's delay shouldn't be too shocking given that the platform had experienced numerous delays to date. It was supposed to have launched last year, but those plans never materialized.
It was previously believed that Samsung was hedging its bets with Tizen as Google began entering the hardware space following the Internet search giant's acquisition of Motorola Mobility. Google, at the time, was concerned of Samsung's powerful position as the leading hardware-maker in the Android ecosystem and Samsung was concerned that Google would stymy its growth in the hardware space. Tizen, then was Samsung's leverage in case situations with Google escalated.
In the U.S., it's unclear which carriers will be backing Tizen. The major platforms that are supported Stateside include iOS, Android, Windows Phone, and BlackBerry. Breaking into this market, Tizen will have to compete with Firefox OS, Ubuntu Mobile, and others.